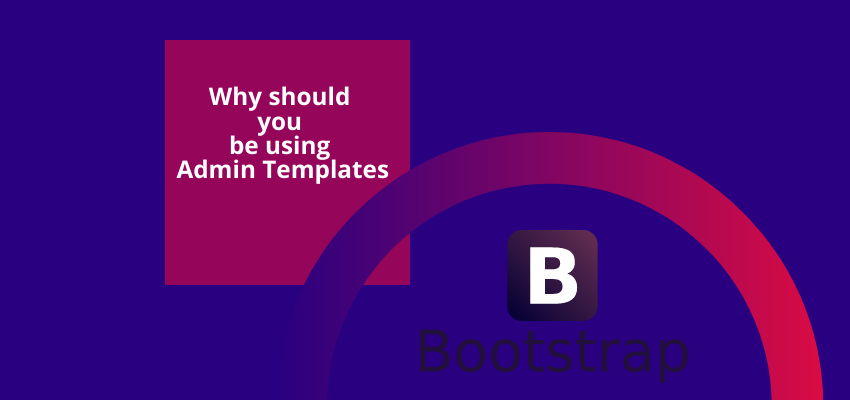 Why should you be using Admin Templates
Reading Time:
2
minutes
If you are currently engaged with the process of building a website based on bootstrap, you can think about using Admin Templates. The admin templates will make sure that you don't have to do everything from the scratch. You will be able to go through a convenient website-building experience with all the support offered to you by admin templates. Hence, you don't have to worry too much about anything as you continue to use them.
Before you start using the Crypto Admin Templates, it is worthy to have a basic understanding of what comes along with them as well. Here are some key benefits that you can experience with the help delivered by the admin templates.
You can speed up the development
One of the most obvious benefits that admin templates offer is the chance to speed up your development. You don't have to reinvent the wheel. The Admin Panel offers pre-written sections of code. You just need to put them in appropriate places and get them to deliver the desired functionality. This will be able to deliver a great overall experience to you with admin templates. You will also be able to complete the website-related tasks completed with great speed and consume very little time on it.
There is no need to think twice before you use Responsive Web Application Kit because they are highly effective. You will be able to get their desired functionality without encountering too many challenges. You will prefer to work with them and get the desired functionality as well. On the other hand, you will be able to use them and ensure that you receive both efficiency and speed.
You don't need to have coding experience
There is no need for you to have any coding experience to work along with Admin Dashboard UI Kit. The Bootstrap 5 Admin Templates are coming to you with entire sections in pre-coded format. Therefore, you will only need to have little expertise in CSS, HTML, and JavaScript. You will be able to use that knowledge to take your project completion job done without a problem. Since you are overcoming most of the coding work, you will also be able to get much-needed assistance when you work on website maintenance activities. You will not have to look for expert developers to take care of maintenance.
You can experience flexibility
As you use Crypto Admin Templates, you can experience enhanced flexibility as well. For example, you can get your hands on numerous pre-built customization options. These customization options will help you to get the final output designed according to the needs that you have. You will be able to unlock numerous profitable opportunities out of the website you develop based on these.
These are some of the key benefits that you can experience by using Bootstrap Admin Templates. Hence, you can go ahead and use them without keeping any second thoughts in your mind at all.