MultiPurpose Themes is our most advanced, best selling 2022, and highest-rated HTML and themes to date. Admin Templates Dashboard, WordPress Themes everything you would expect and more from one of the most popular Themes and Template related websites out there!
What is Bootstrap UI Kit?
UI kits are complete resource sets that enable designers to plan their design structure without sacrificing their creative ideas. UI kits generally include the components for the user interface design like graphs, buttons, widgets, progress bars, navigation buttons, etc. They give liability to designers to create eye-catching visuals. Hence, UI kits help the designers to focus on creating beautiful designs rather than wasting their time to understand the implementation of components.
UI kits can help improve and change the design easily by letting you customize the elements and integrate them into your original design.
Let us look at how UI kits can make your designing work easier and why you should use UI kits.
Saves time
The Responsive Web Application Kit is in a position to provide excellent assistance to you with saving both money and time. When you start working on a new designing project, you search for perfect UI elements or design them yourself from scratch. You do all this just because it would help your original ideas to reflect in your design. But without using Bootstrap UI Kit, you will have to spend a lot of time on all this work, even when you are working on a small project. That's because you have to develop everything from scratch.
Due to which your project would take more time than you have given to your client. This could irritate your clients. To overcome such consequences, you need to think about using the Bootstrap UI Kit. Because you would be able to customize it according to your requirements and get your work done within a short period of time.
Helps in Rapid Prototyping
If you need any assistance with prototyping, the Bootstrap UI Kit is a good resource available to consider as well. To receive the kind of valuable feedback from your clients, you will need to make sure that the design looks the best. And to do that you have to test your ideas.  The prototyping comes into the picture after you have turned your ideas into visuals. You will need to go through multiple test runs before you end up with the best design. Then you can understand how different choices can contribute towards the end output that you receive.
Bootstrap UI Kit helps you to view how the final design would look.  It is a very good way to spot problems and fix them while the design is still in progress, which is much simpler, takes less time, and is less costly than changing and correcting the final codes
It can be used for mobile design
The Responsive Web Application Kit can be used for mobile design as well. When you finalize the design of the website, you will come across the need to check how it reflects on the mobile device. That's where you need to take a look at Bootstrap UI Kit. For example, the buttons, widgets and other elements of the website should be reflected in the mobile interface in a different way. That's where Bootstrap UI Kit can make your life easy.
When you are using Bootstrap UI Kit, you will be able to design a mobile page without any hassle. All you have to do is to select the elements that can contribute towards the final looks of the website and make sure that you get your work done accordingly.
In Bootstrap UI Kit, you will also be able to find a page structure, where you can add images, text, and color and see what the final output would look like. Therefore, you are encouraged to give it a try.
Increases profitability
Admin Dashboard UI Kits also help you in increasing because when you save your time the productivity of your work also improves. And you could do more projects in less time. Also at first, it might seem that spending money on the UI kit is quite an investment, but you could use that same UI kit to build future high-end projects. This will provide a high return on a one-time investment.
Do you sell products online on your website and want to modify your website? Or Want to start your own Online product selling store? Then you should definitely take a look at our OpenCart Theme. It is the most well-known framework used by various online store owners to create responsive and fully-functional websites. You don't have to think twice to get Premium OpenCart Templates as it provides the best functionalities and features. You can pick the best and most suitable Opencart Multipurpose Theme out of our various Multipurpose OpenCart Templates and proceed with developing your online store.
Our Multipurpose OpenCart Templates are specifically built for creating an eCommerce website, that's why using an Opencart Multipurpose Theme for an eCommerce store would be the most convenient way to start a new online business or modify the existing one. It is suitable for every niche from fashion to technology and fitness to medical. You can use them for any possible eCommerce shop.
If we talk about the size of the business it is suitable for both small and large scale businesses. The Premium OpenCart Templates and Themes comes with mobile-friendly features which give your customer the comfort of looking at your website in the device they want.
What are the OpenCart Templates?
OpenCart Templates are a set of pre-designed web pages for online eCommerce stores running on the OpenCart platform. An OpenCart Multipurpose Template includes the files, graphics, sections, codes, modules, documentation and much more that help you in creating a completely professional online store.
The creation process of an Online Shopping Store becomes simple with Responsive Opencart Themes. Powerful OpenCart Theme provides an online store management system that is extremely easy to use.  It comes with the support of various useful plugins and extensions that makes OpenCart Themes suitable for a wide variety of online stores. Premium OpenCart Templates are fully functional and flexible therefore it makes your work super simple to open an online store and sell your products without taking much time.
Why You Should Use E-Commerce OpenCart Themes
Here are following some reasons
Responsive
The OpenCart Templates are fully Responsive which makes the website look equally beautiful on all kinds of devices and screens like smartphones, laptops, etc.
Easy to Use
It is not necessary for you to be a technical expert to operate the Responsive Opencart Theme because they are very easy to use due to which you can concentrate more on business growth instead of technical issues.
SEO- friendly
Search Engine Optimisation plays a crucial role in increasing the online presence of your website. The Premium OpenCart Multipurpose Themes are SEO friendly due to which your website would be able to appear in the top search results.
You can sell a large number of Products
By using OpenCart Themes it is possible to list a large number of products in various different categories. Hence, it doesn't matter if you want to sell a few products or unlimited products.
Helps in Increasing Credibility 
You can also display reviews and ratings given by the customers to help you increase the credibility of your website, services, and products through OpenCart Multipurpose Template
Provides Multi-Store facility
E-Commerce OpenCart Themes help you to have Multiple Online Stores. You can sell as many brands as you want with the Multi-store feature. It is easy to manage all the brands and stores through a single panel.
Multi-language support
The Responsive Opencart Templates provide Multiple language support due to which you can target the audience who speak and read different languages and stays in different countries.
Multicurrency Support
Due to the multicurrency support feature of Premium eCommerce Templates, your customers can pay in the currency that is convenient for them
Easily customizable
Suppose after a few months you want some changes in the website or even if you want to add some personalized touch to the store. The Responsive Opencart Template are very easy to customize through various plugins that can help you in boosting sales.
Where you can use E-Commerce OpenCart Themes?
You can use Our Premium eCommerce Templates to create Online Shopping Cart Websites like Fashion, Clothing, Cosmetics, Fragrance, perfume, bags, eyewear, furniture, toys, electronics, and many more different kinds of websites.
Responsive WORDPRESS THEMES, Responsive OPENCART THEMES & Admin TEMPLATES
5100+ Happy Clients with 5 Star Rating
The Most
Customisable
theme & template
on the market
Best Rated Themes And Templates
People just can't stop talking about theMultiPurpose Themes.
Have a look at the reviews from some of the many happy customers.
Design Quality
Amazing theme ! Beautiful design and very easy to use with OpenCart. I'm very satisfy, just the best OpenCart theme I've used ever.
Feature Availability
This is my favorite theme and I have used 10+ over the years. It is feature rich and support is superb. Plus, the developer is working to improve the theme with regular updates.
Code Quality
I've been working with OpenCart since 4 years now, in my whole career I've never seen a theme well developed in such a manner that follows every guideline mentioned by Google.
Customer Support
Awesome theme & support, author is involved in the OpenCart community. Best themes around
Flexibility
THE most flexible and well written OpenCart Templates currently available.
Favorite Theme
I've purchased around 30 of the biggest themes online, and this is definitely my favorite.


Latest Blog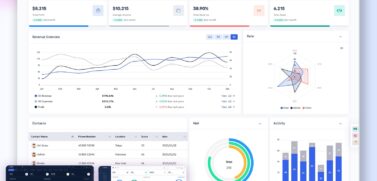 December 1, 2023
Novo Admin offers a Project Management Dashboard Template. It is built using Bootstrap 5 and SASS, making it a reliable framework that performs well on modern browsers and various screen sizes. The HTML code is validated and well-organized, making it easy for developers to work with. With a dashboard, authentication pages, profiles, and over 100+ component pages, Novo Admin provides an excellent starting point for any project. Additionally, it offers many reusable components and examples of different types of apps.
Get in Touch
Have any questions or ideas?
Feel free to contact us!
Support Portal
Online Support System & Knowledge

We Are Always Working Hard To Create The Best Products
You will happy when buying our products. Don't forget to rate it 5 stars, it's really helpful to us.
United States, India, Vietnam, Indonesia, Brazil, Iran, United Kingdom, Turkey, Russia, US, Egypt, Philippines, Thailand, Ukraine, Bangladesh, France, Malaysia, Germany, Spain, Mexico, South Korea, Canada, Italy, SaudiArabia, Romania, Netherlands, Poland, Argentina, Australia, Morocco, Nigeria, Colombia, Taiwan, Algeria, United Arab Emirates, Japan, Israel, South Africa, Hungary, Tunisia, Greece, Bulgaria, Singapore, Peru, Sweden, Chile, Nepal, Belarus, Kenya, Portugal, Iraq, Sri Lanka, Hong Kong, Belgium, Switzerland, Lithuania, Serbia, Jordan, Czechia, Sudan, Georgia, Kazakhstan, Venezuela, Ecuador, Austria, Azerbaijan, Afghanistan, Yemen, Syria, Cambodia, Denmark, Norway, Ghana, Dominican Republic, Ireland, Lebanon, Libya, New Zealand, Slovakia, Moldova, Palestine, Kuwait, Latvia, Slovenia, Bolivia, Oman, Uruguay, Laos, Armenia, China, Finland, Myanmar (Burma), Qatar, Croatia, Uzbekistan, Albania, Ethiopia, Tanzania, Bosnia & Herzegovina, Honduras, Uganda, Côte d'Ivoire, Cyprus, Macedonia, Lesotho, Jamaica, Bahrain, El Salvador, Guatemala, Costa Rica, Cameroon, Estonia, Kyrgyzstan, Paraguay, Zimbabwe, Mongolia, Maldives, Kosovo, Panama, Senegal, Somalia, Zambia, Puerto Rico, Congo – Kinshasa, Angola, Liberia, Nicaragua, Rwanda, Luxembourg, Trinidad & Tobago, Suriname, New Caledonia, Haiti, Benin, Iceland, Mozambique, Macau, Mauritius, Malta, Antigua & Barbuda, Cuba, Madagascar, Malawi, Mauritania, Tajikistan, Botswana, Togo, Montenegro, Réunion, Turkmenistan, Mali, Sierra Leone, Andorra, Barbados, Papua New Guinea, Namibia, Guyana, Guadeloupe, Niger, Brunei, Gabon, Belize, Guam, Seychelles, Western Sahara, Timor-Leste, British Virgin Islands, Bahamas, Guinea, Burundi, Fiji, Cayman Islands, Congo – Brazzaville, St. Lucia, Dominica, Jersey, Burkina Faso, Swaziland, South Sudan, Martinique, Turks & Caicos Islands, Åland Islands, Bermuda, Curaçao, St. Vincent & Grenadines, Cape Town, Tonga, French Polynesia, Gambia, French Guiana, Cape Verde, St. Kitts & Nevis, Aruba, Bhutan, Anguilla, Samoa, Guernsey, Guinea-Bissau, Solomon Islands, Kiribati, Sint Maarten, Monaco, Equatorial Guinea