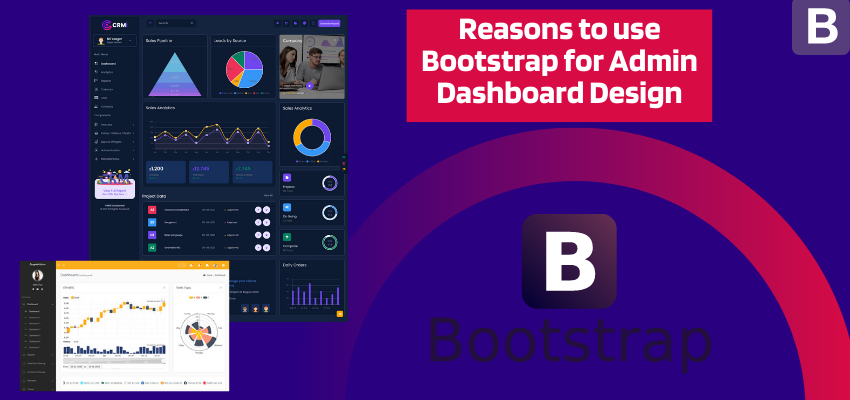 Reasons to use Bootstrap for Admin Dashboard Design
Reading Time:
4
minutes
Two decades ago, in the United States, two very pleasant people named Mark Otto and Jacob Thornton began working on a solution that would go on to become one of the most important and powerful tools in IT, as well as the most popular project on GitHub. It has been our good pleasure to watch it develop and evolve in a unique front-end framework known as Bootstrap for many years. While keeping this in mind, you may think about getting your hands on the best Admin Dashboard available out there. Then you will fall in love with the assistance that you can receive with it.

You can get a comprehensive framework to start developments
Bootstrap is an open source HTML, CSS, and JS framework that helps web developers to easily create mobile-friendly and cross-browser adaptable websites and web apps. The concept is to link a smart collection of CSS and JavaScript files to the page, providing you with strong capabilities like as the column system (Bootstrap grid), classes, and components.
The admin templates come along with flexibility as well. For example, let's assume that you want to create a Bitcoin dashboard theme. Then you will be able to browse through templates and pick a Crypto Admin Template. The cryptocurrency dashboard template can help you to get the maximum returns coming on your way. You will also love the good looks of the Bitcoin dashboard theme.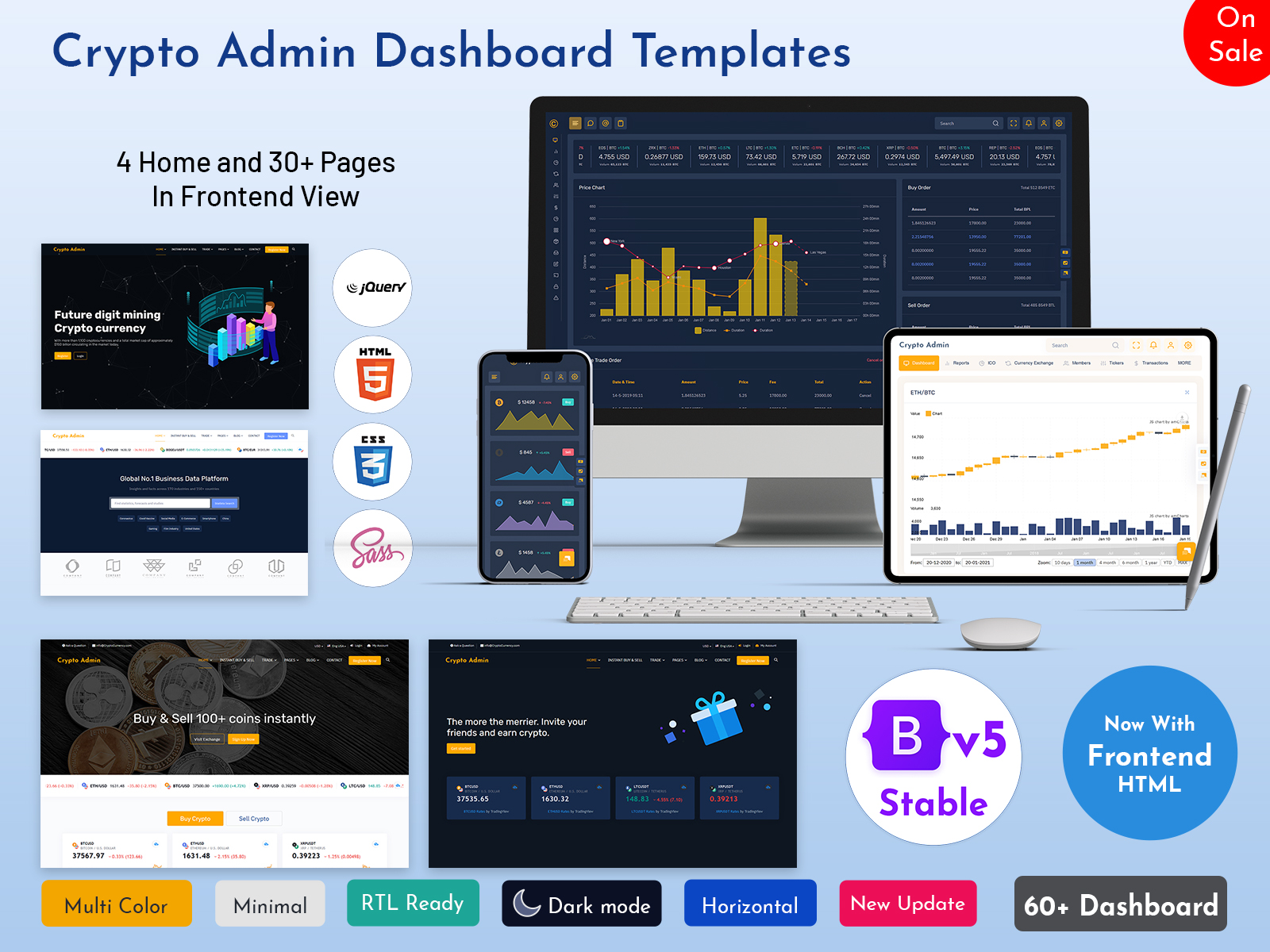 When compared to plain "vanilla" CSS and JavaScript, all design templates for buttons, forms, typography, and navigation are carefully thought out to the extent where typesetting webpages takes many times longer.
Bootstrap is free to use
The capabilities of Bootstrap sparked an immediate desire in us to build Bootstrap-based interface layouts. We've learnt and improved—both in style and content—along with them, and we've released Metronic and Keen, which are in high demand, demonstrating that we're on the right course.
There are two reasons for creating this blog article. To begin, we're pleased to announce that admin dashboards are built using brilliant Bootstrap approaches and techniques. We've come to give the Bootstrap team the praise it so well deserves.
Second, we are certain that our Bootstrap Admin Dashboard stand out from the crowd on the GetBootstrap and ThemeForest marketplaces for a variety of reasons. Although there is an official designation that Metronic is the most popular dashboard template, we have always described our product as a powerful machine that solves issues in the harsh reality of web development.
You can receive support from people
This is where Responsive Admin Dashboard really shine. We take great pride in our after-sales service, providing individualized support within 48 hours for any little or major issues that may emerge at no additional cost. Furthermore, if you want unique solutions, you may engage us.
According to previous experience, the in-house staff has successfully addressed over 30 000 support queries. Without a question, our IT gurus are getting larger, stronger, and more well-trained every day. In addition, depending on user input, our documentation has been improving over the past 8 years.
On top of that, the Metronic core development team creates YouTube video lessons based on web development experience that have aided hundreds of thousands of users. In addition, Bootstrap offers a robust community and documentation.
Customization is simple.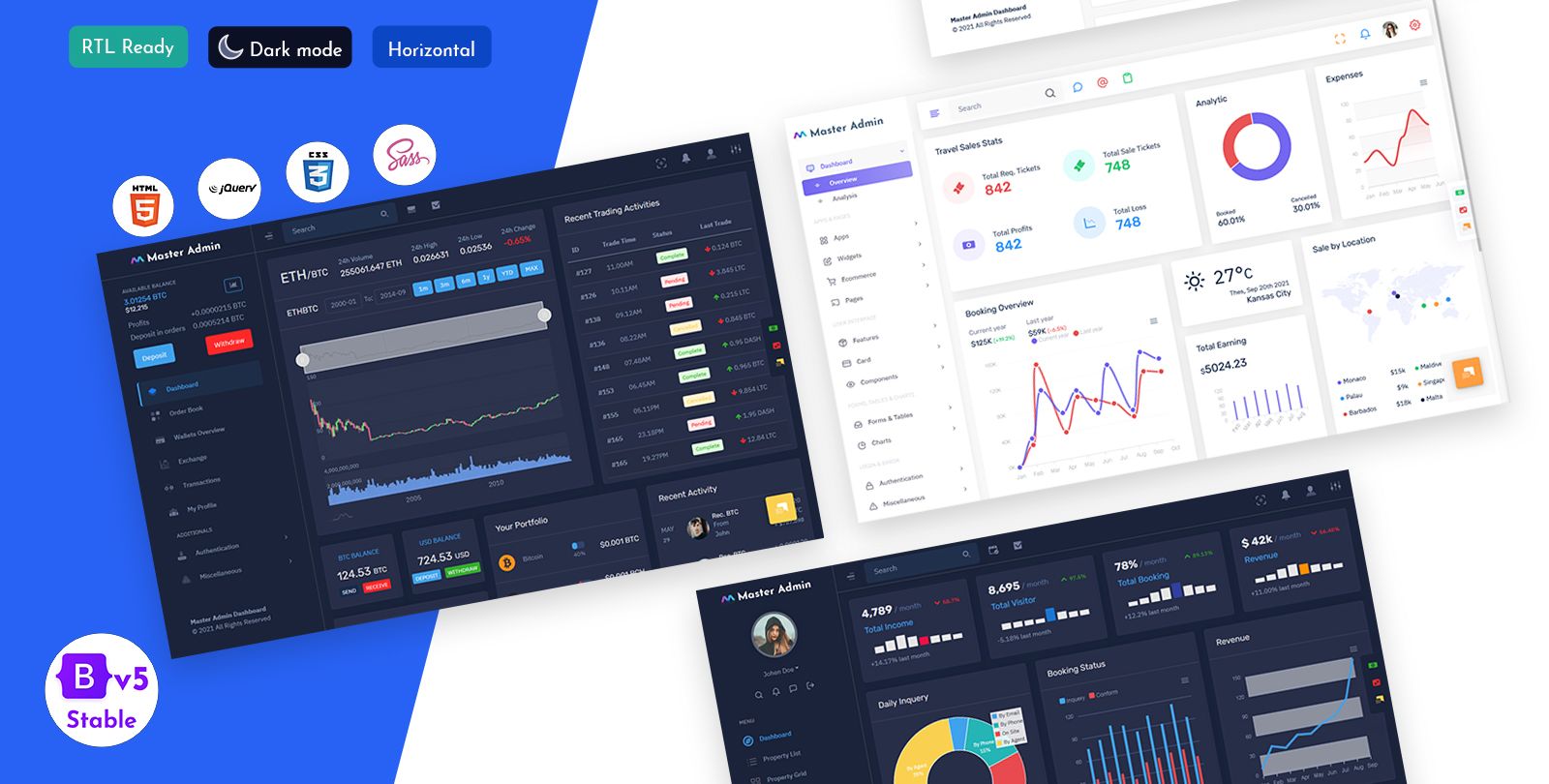 Customization is a big part of Bootstrap admin templates. Fonts are well-optimized; they use rems, which are versatile in the mobile environment since they change automatically. The column layout is also completely customizable, with subtle and organized colors and a plethora of utility classes that display, conceal, align, and space information. Everything can be modified with CSS, and any change can be accomplished quickly.
Inspired by material design
Using Bootstrap 5 admin template pre-styled components, 140+ pages, 270+ widgets, searchable forms, sortable data forms, smart charts, navigation elements, and applications in various layouts, even a novice developer can create UI for high-quality sites or CRM systems that will look consistent and justified on major web browsers like Safari and Google Chrome.
If you are convinced by these reasons to start using Bootstrap, you can go ahead and do it without keeping a doubt in mind.