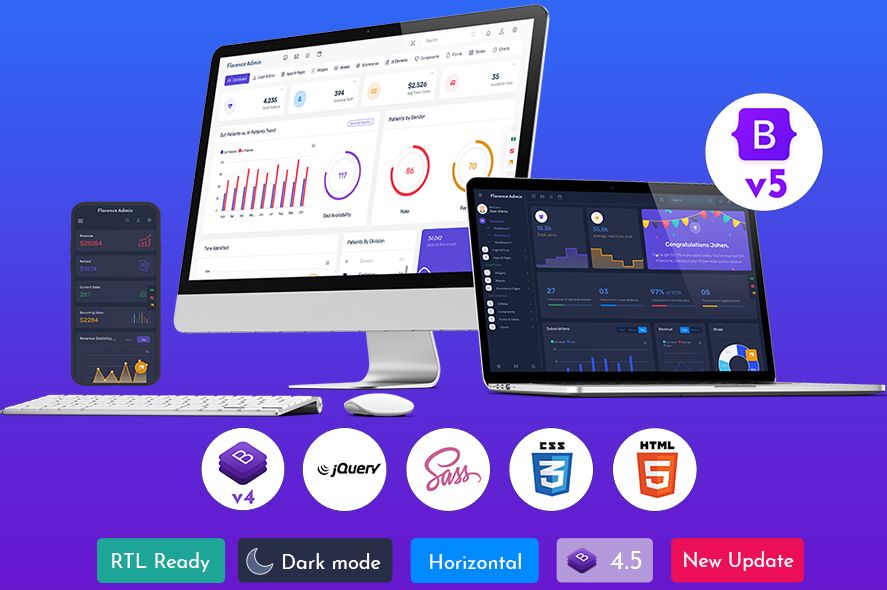 Basics about Bootstrap 5 Admin Template that you should know
Reading Time:
3
minutes
If you are reading this, you must be looking forward to creating a new application with the help of the Bootstrap 5 Admin Template. Before you even start using Bootstrap¸ it is essential to have a complete understanding of what it is. Based on that, you can end up getting outstanding results at the end of the day.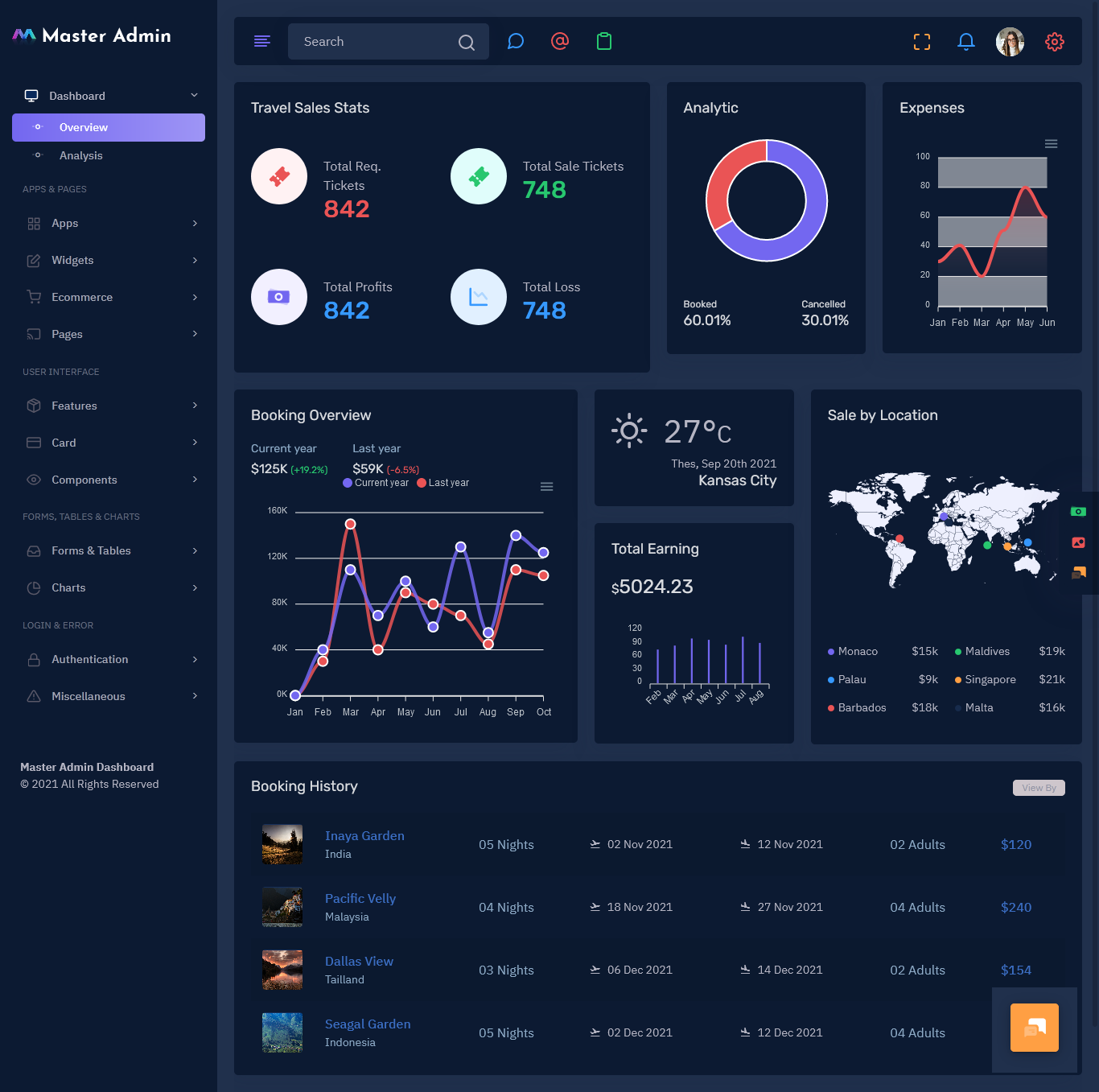 What is Bootstrap 5?
Bootstrap is a CSS, JavaScript, and HTML framework. You will be able to use this framework for styling the applications that you develop effortlessly. If you are looking forward to creating a product quickly, you should take a look at Bootstrap and what comes along with it. In fact, the presence of Bootstrap would provide you the opportunity to get rid of manual work that you have to do when you are trying to create a custom CSS. Hence, you can unlock numerous benefits along with it as well.
Bootstrap is often called Twitter Bootstrap because it was developed by two employees who worked for Twitter. This project was launched back in the year 2011 as an open-source project. The main reason why they started working on Bootstrap was to overcome the inconsistencies that existed among the developers who worked for Twitter when using multiple development tools. This framework could deliver much-needed assistance to them. As a result, they got the opportunity to speed up the projects effectively.
Why should you use Bootstrap?
The best thing about Bootstrap is the Bootstrap Admin Templates that you can get. You will be able to get your hands on a variety of Bootstrap admin templates as of now. These admin templates are providing the opportunity for you to create responsive and mobile-first websites effortlessly. You just need to go through the available templates and pick the best template out of them. Some of the best templates available out there for you to consider include e-learning admin templates, crypto admin templates, and LMS admin templates. You can take your time to go through these options and pick the best Bootstrap 5 Admin Template. Then you just need to keep on using it and experience all the great benefits that come on your way.
When you are designing an application as of now, it is important to stick to a mobile-responsive interface at all times. Otherwise, you will have to face numerous challenges when you get things done. If the application doesn't have a mobile responsive interface, it would not be user-friendly at all. However, there is no need to take additional efforts because you will be able to easily create an application with the help of Bootstrap.
Along with the assistance of Bootstrap Templates, you can expect to receive enhanced time efficiency as well. Due to the same reason, Bootstrap is quite popular among front-end developers out there. When you are developing an application, you don't have to get started from scratch. That's because Bootstrap will be able to provide you the framework. All you have to do is to use the reusable components according to your preferences so that you can end up creating a perfect app. You can easily customize the overall design based on your styling needs.
Another great benefit that you can receive with Bootstrap is that it is fully open source. You don't have to spend any money out of your pocket to get hold of Bootstrap and start using the functionality delivered by it. If you have a basic understanding of HTML and CSS, you will be able to use Bootstrap and get the job done. Since Bootstrap is an open-source framework, you can also discover an excellent community around it. You can rely on this community and get their assistance for completing your work without encountering any major challenges. This is something that you will fall in love with.
Final words
Now you know what Bootstrap is all about. While keeping this in mind, go ahead and take a look at the Bootstrap 5 Admin Dashboard available. Make sure that you pick the right admin template out of them and start using it to experience all benefits that come along with it.