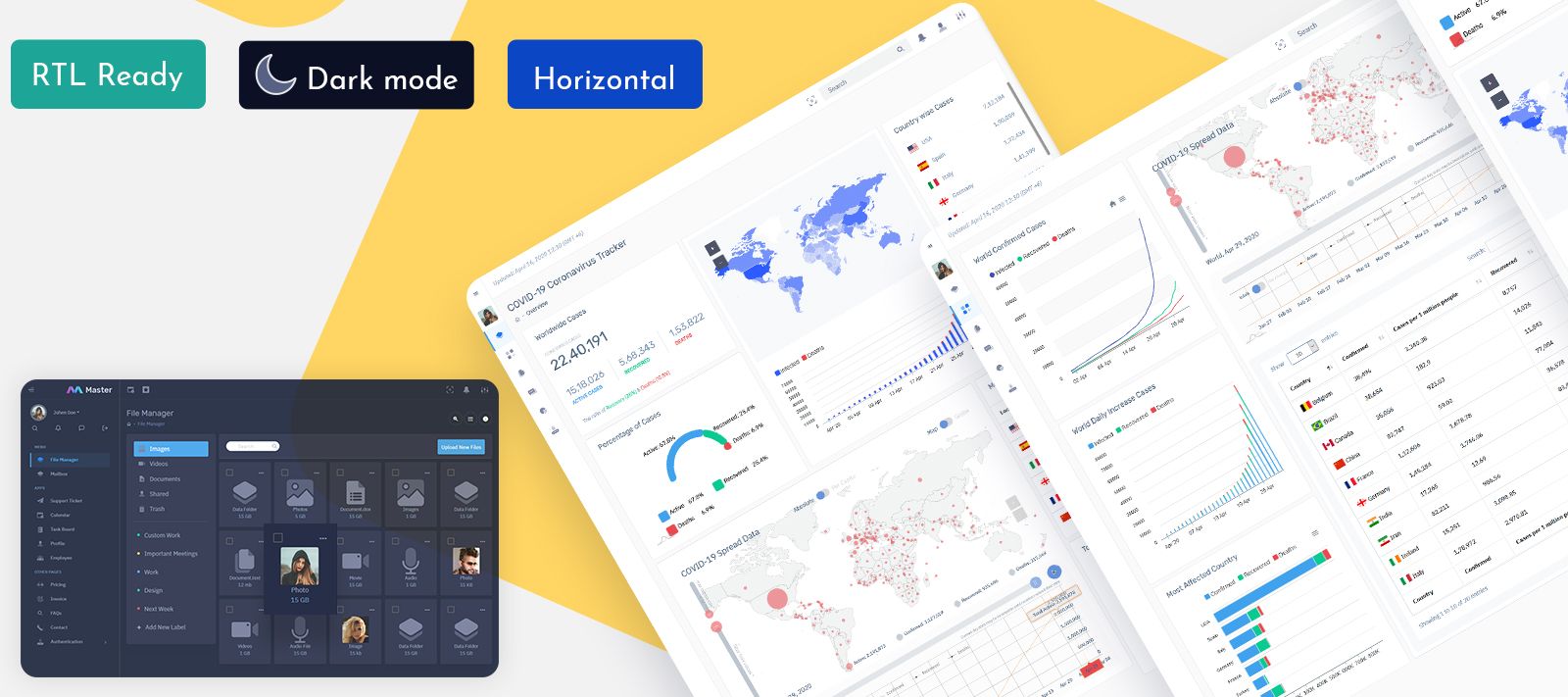 Bootstrap Admin Templates – Why should you be using Bootstrap as a framework?
Reading Time:
3
minutes
Many web developers prefer to use Bootstrap to complete their dashboard development projects. They are impressed with Bootstrap since it allows them to do their job in a more efficient manner. In fact, no Bootstrap developer will ever have to recreate the wheel. Keeping that in mind, it's worthwhile to delve further and discover more about the advantages of using Bootstrap Admin Templates. Then you'll be able to see why you should use Bootstrap to get your work done quickly and efficiently.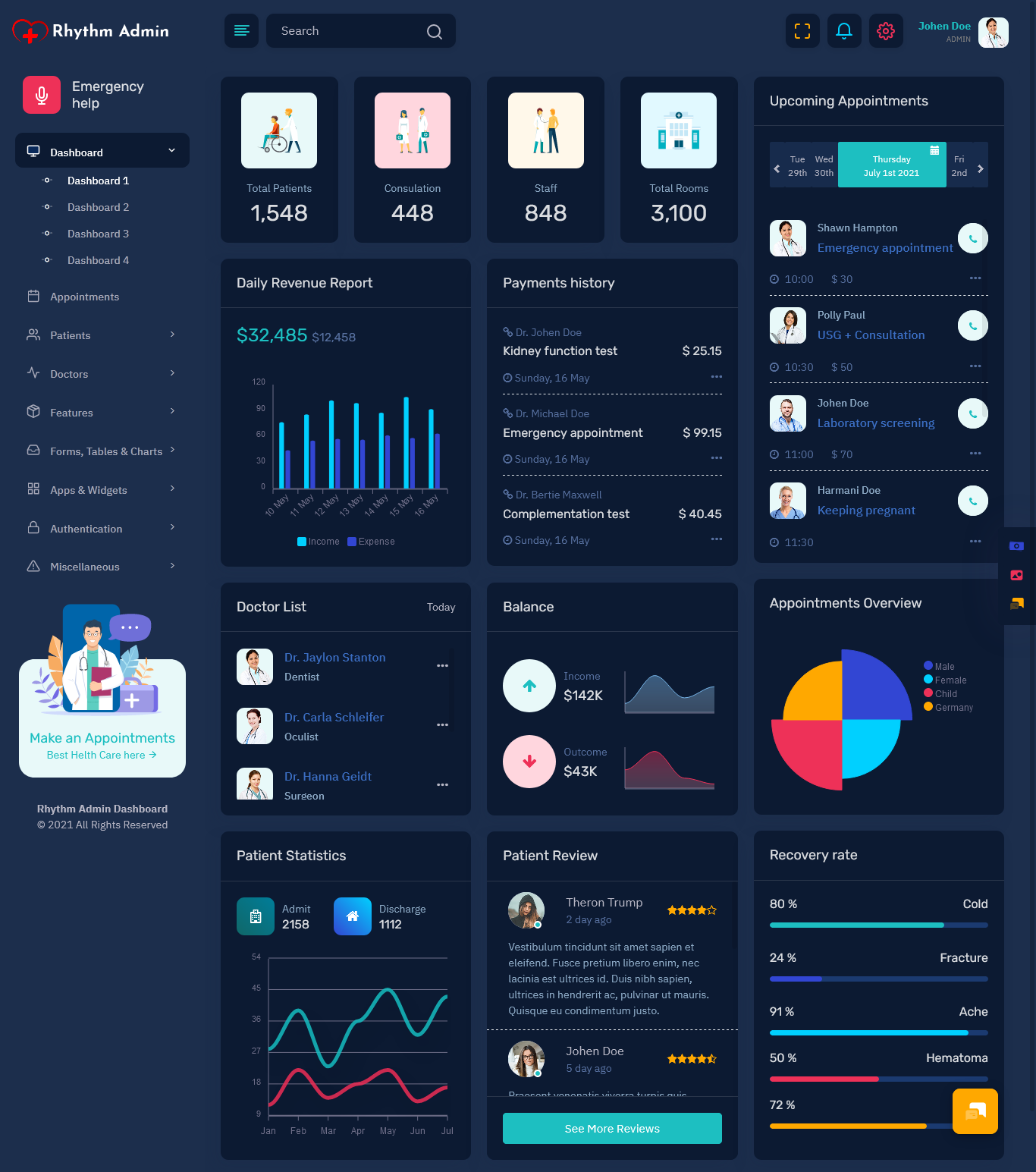 Bootstrap is a mobile-friendly framework.
Bootstrap has Admin Panel templates that are mobile responsive. As a result, you won't have to worry about making them responsive to mobile devices. The admin templates will be mobile responsive by default, and all you have to do now is use them to complete your tasks. You will be able to select a Bootstrap 5 admin template that best suits your needs and begin using it right away.
In today's environment, you can't disregard mobile responsiveness while creating a web app. Because most individuals prefer to perform their job on their mobile devices, this is the case. While keeping that in mind, you might want to check out Bootstrap's admin templates. This is where you'll see how the Admin Templates are able to support a wide range of browsers. These templates will allow you to create a consistent design. You may also use reusable components to complete your tasks. As a result, you will never have any difficulties when utilizing the admin templates. No matter what Bootstrap admin templates you select, you can easily ensure mobile responsiveness.
You can discover admin templates that will meet all of your requirements.
Another reason why developers like to use Bootstrap admin templates is that they are readily available. You'll see that there are many different types of admin templates to choose from. You just need to go through the many collections of admin templates and select one that you can utilize right now. Take a look at the Crypto Admin Templates, for example, if you're going to create an Admin Dashboard for a crypto platform. For example, let's assume that you are going to create an admin dashboard for a crypto platform. Then you will be able to select a crypto admin dashboard and proceed. You just need to locate the right cryptocurrency dashboard template or any other compatible bootstrap 5 admin template. If it has the Bitcoin dashboard theme, you can easily use it to get the job done.
You may obtain several standard UI components
As you continue to use the Bootstrap 5 Admin Templates, you will also note how they are supplying various common UI components. These UI components will enable you to get the greatest returns out of what is available. In other words, you will not have to spend your time substantially on creating the UIs. You can leverage the existing UI components to manage various devices, browsers, and resolutions. It is also offering extensive extensibility to you along with JavaScript. For example, you can receive in-built support for the programmatic JavaScript API and jQuery plugins. You can pick the best UI components to match with the crypto admin dashboard with ease.
You will be able to utilize Bootstrap with any IDE
There is no requirement for you to employ a specific IDE in order to continue ahead with using Bootstrap. That's because you have all the flexibility to utilize your present IDE or editor, so that you will be able to get the developments done. On the other hand, you will also see how you have the ability to utilize any server side technology as well as language to get the job done with Bootstrap.
Final words
Now you have a solid overall knowledge about the benefits that Bootstrap Admin Dashboard would provide. Hence, you will be able to go ahead and get your task done with the aid of suitable admin templates. Always discover a respected platform where you may get your hands on the Admin Templates. Then all you have to do is to use the correct templates and get your task done.