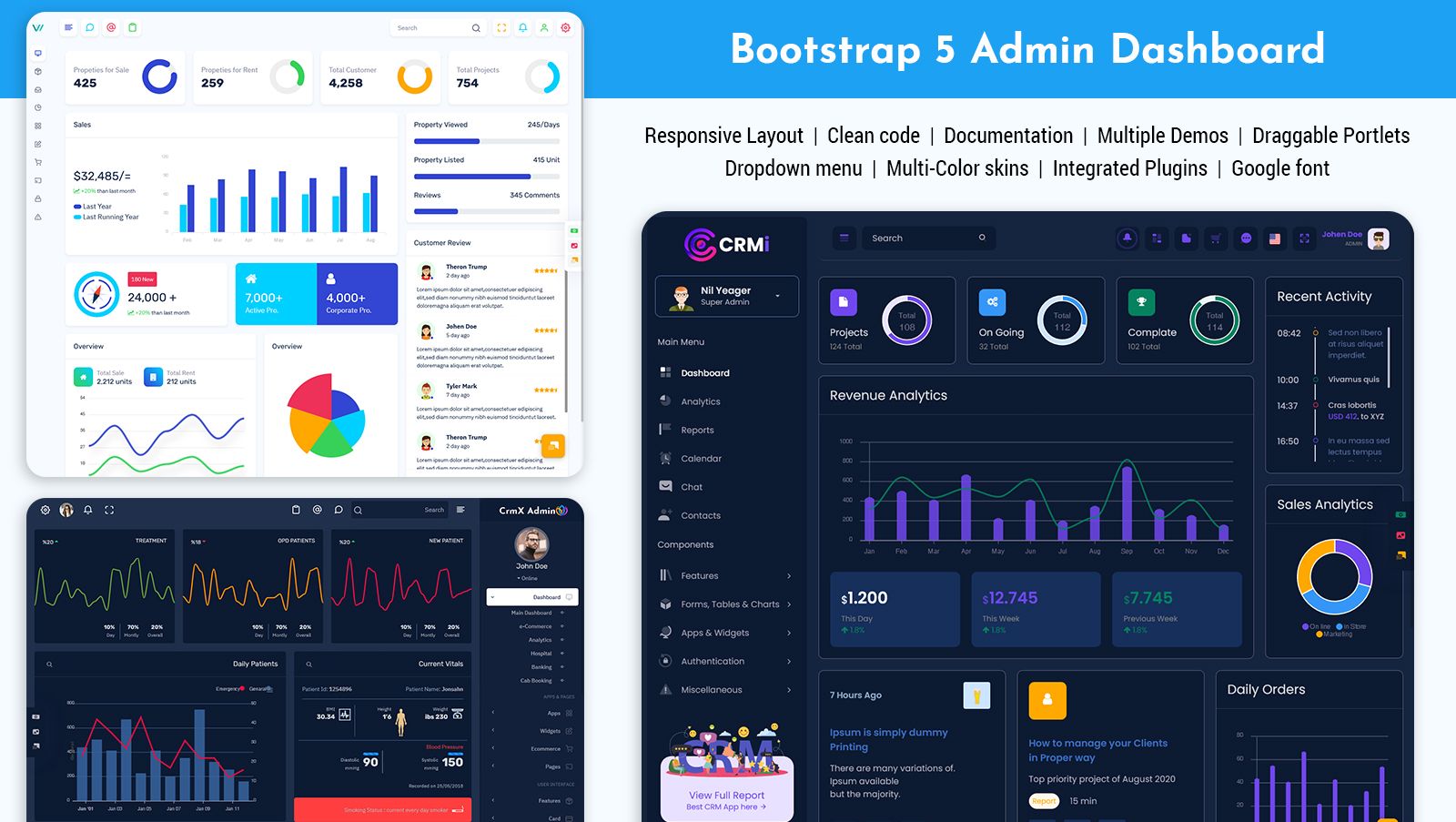 How to find the best Bootstrap Admin Dashboard type for your website?
Reading Time:
4
minutes
A good Bootstrap Admin Dashboard is a tool for conveying information to a user quickly. The world revolves on data, and there is a lot of it. A dashboard organizes data to help users make sense of it. With the aid of Twitter bootstrap, you can now create admin dashboards quickly and easily. All you have to do now is browse the top Bootstrap admin templates and select the one that best suits your needs. It is, nevertheless, nonetheless necessary for you to have a thorough comprehension of them. At the end of the day, having this information will help you get the best Bootstrap 5 Admin Template.
Who is going to utilize the dashboard?
One of the most crucial elements to consider when creating your dashboard is your target audience. Who is going to utilize the dashboard? What is your target market's demographic? This information might assist you in fine-tuning your dashboard to make it ideal for your target audience. It's also a good idea to think about how your target audience would use your dashboard. What devices will they utilize to get access to the dashboard? Will they rely on it for long periods of time, or will they desire quick access to information? When creating a dashboard, this type of information is really beneficial.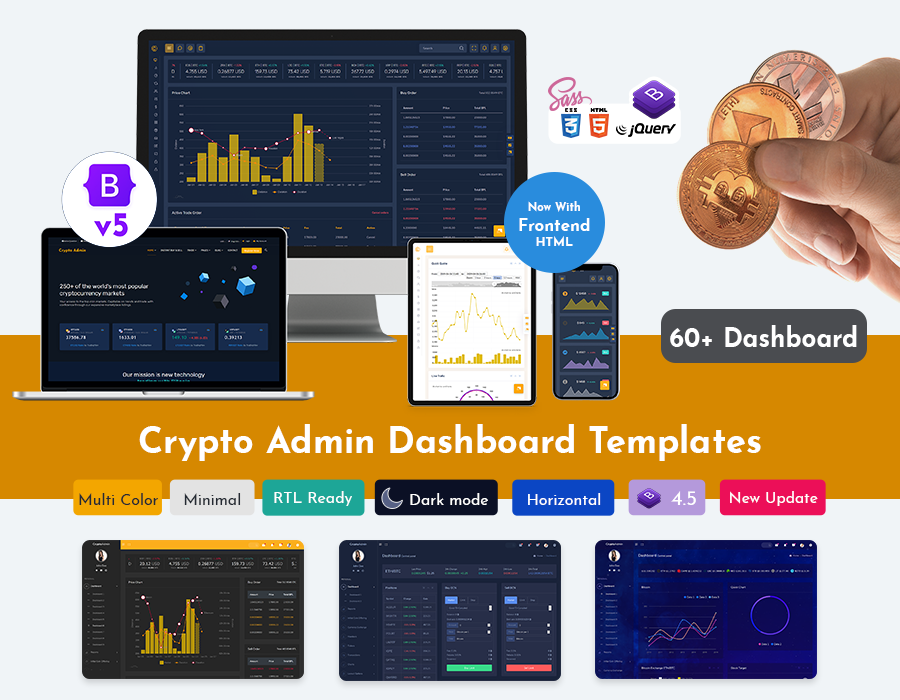 You should also be cautious when using it. If you're making a cryptocurrency website, you should choose a crypto admin template. The Bitcoin dashboard theme will assist you in avoiding unnecessary adjustments. Also, make sure you select the most appropriate Cryptocurrency Admin Dashboard Template.
What good is a dashboard if you don't use it?
The first step in designing a dashboard is to figure out what you'll use it for. What do you want to get out of your dashboard? Who is going to make use of it? You could need a sales dashboard to keep track of sales on a weekly basis. Alternatively, internet traffic monitoring or a dashboard may be required to check that a certain problem or trespass is not occurring.
Dashboards are used for a variety of reasons by different people. Because their needs are so distinct, you'd be better off creating unique dashboards for each of them. A sales dashboard will not require the same information as an HR manager. For this reason, keep things simple. Divide the data displayed by many dashboards into separate tabs or pages.
To design the optimal Bootstrap Admin Dashboard, you must first select the appropriate dashboard type. Here are some examples of dashboards and their applications.
Strategic planning dashboards
Long-term initiatives are tracked using these dashboards. A strategic dashboard should allow users to review and compare a variety of metrics.
Operational dashboards
This Admin Dashboard is a platform that allows users to track, measure, and manage activities in real time. If you are looking for a convenient and an effective method to get hold of operational data, this is the right option to consider.
Data analytics-based dashboards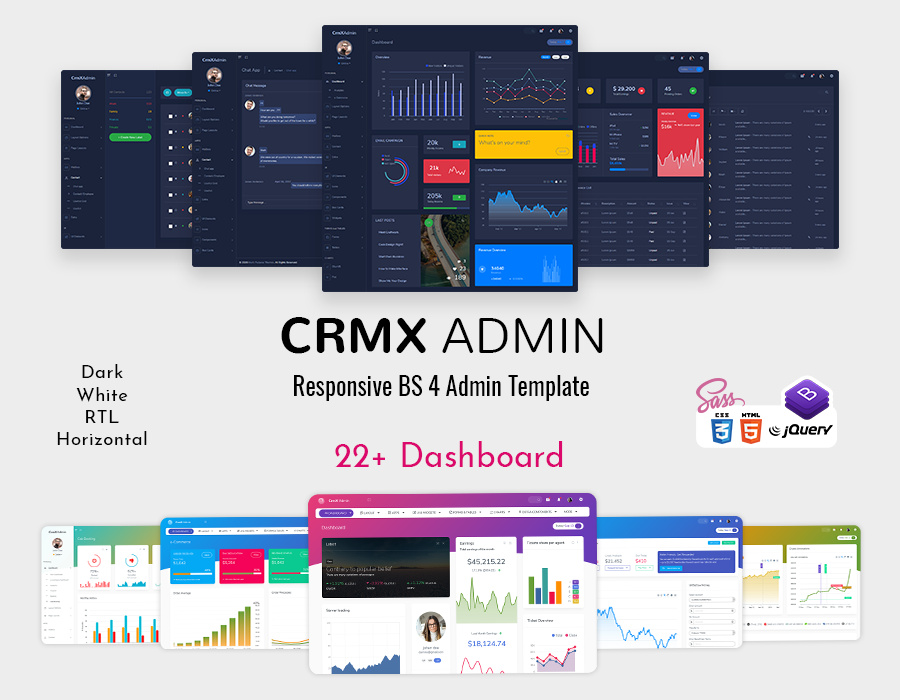 These Admin Panel Dashboard contain a large amount of data from which analysts may extract insights to help a company's leadership level grow. For data analysts, SEO specialists, and other professionals, this type of dashboard is great.
Tactical operations dashboards
These are data-rich dashboards that may be used to design a company's growth strategy. Every dashboard you create should be customized for a specific audience and their objectives. These dashboards will be in charge of the decision-making process in a company. Make sure you figure out which details are most important and which ones aren't. As a consequence, you'll be able to create a dashboard that increases the productivity of the user.
In your dashboard, simply provide the most important facts.
Every square inch of your dashboard matters. If there is too much information on the screen, the viewers will become confused. You could need more than one dashboard if you're having problems fitting too much info onto one. Make sure the data on your dashboard is relevant to the aim of the Bootstrap Admin Dashboard. The information must also be easy to understand. It's critical to choose the right kind of data visualization. We'll go over this in more detail in the next section.