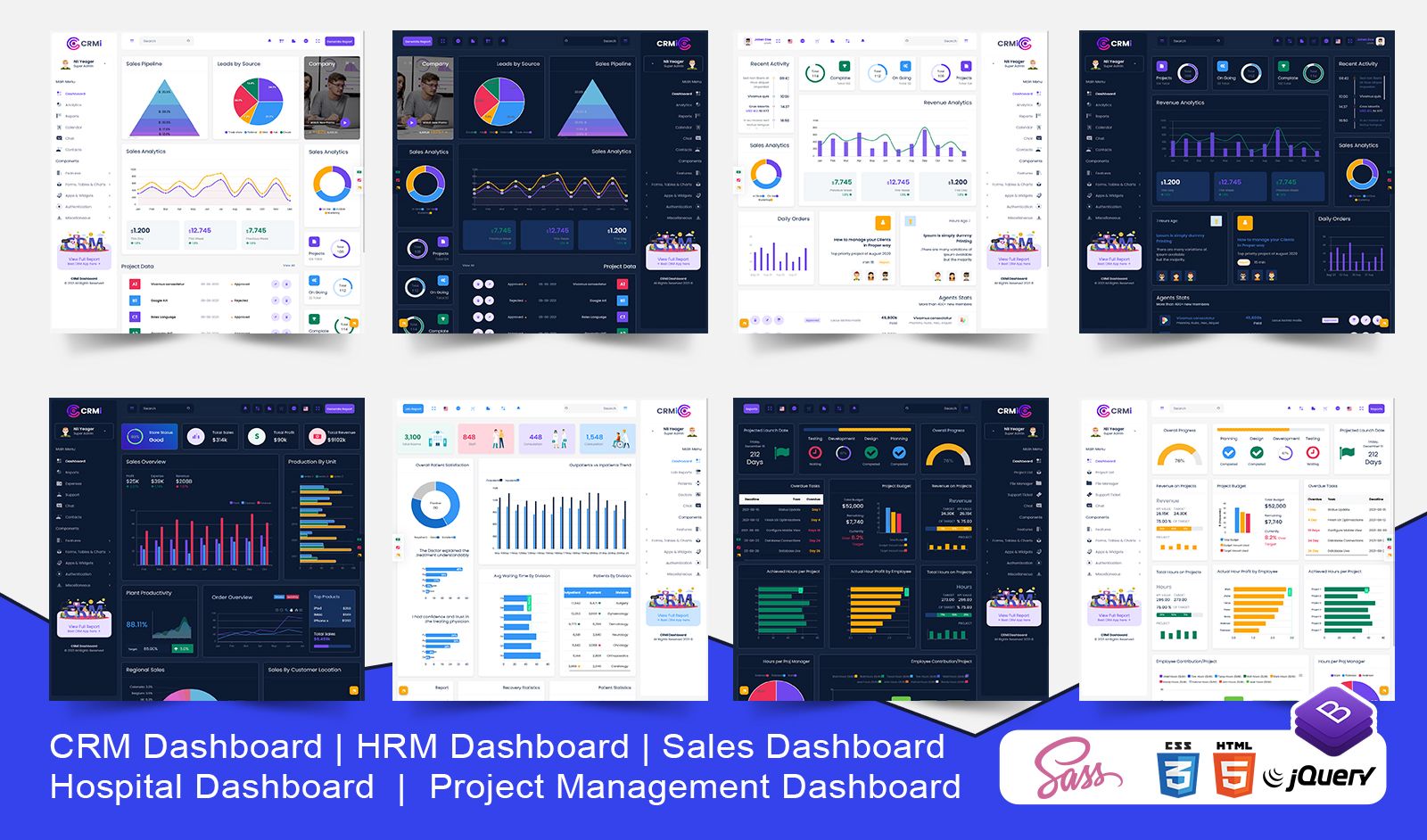 Basics you need to know before using Bootstrap Admin Templates
Reading Time:
3
minutes
You can be undecided about the technology to choose when your web development project necessitates a bespoke, well-designed admin panel or dashboard interface. Should you build it from scratch, remain with the CMS you've selected, or use a template? Of sure, an Bootstrap Admin Templates is the best option! Because it's virtually always the quickest and most cost-effective alternative when you want to customize and integrate your admin panel extensively. But don't take our word for it; keep reading to find out for yourself.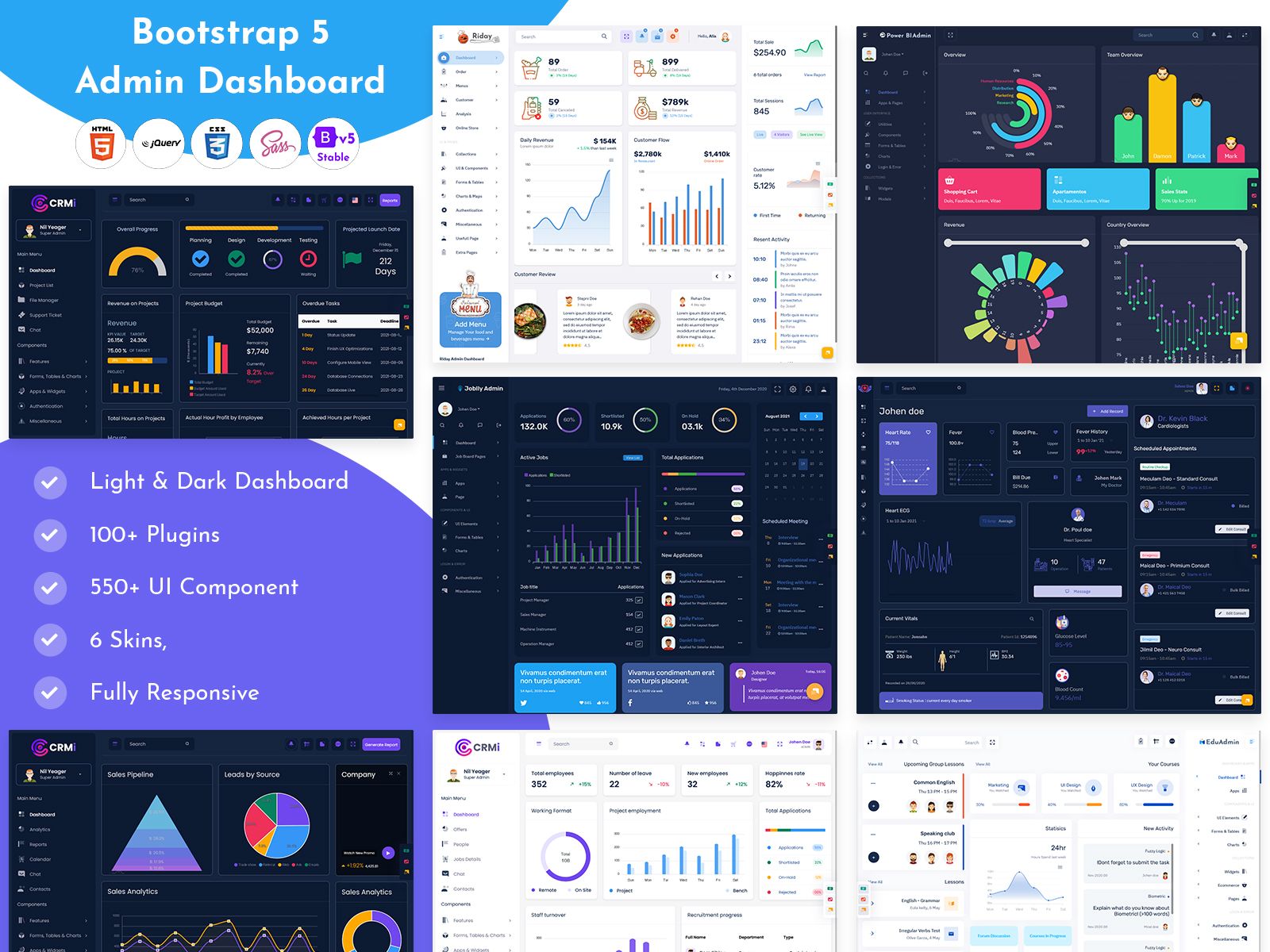 Before you start using admin templates, you will come across the need to find answers to numerous questions. We thought of sharing some details on how it is to use a Bootstrap 5 Admin Dashboard. These details will be highly useful for you as you continue to use them in the future. You will fall in love with the returns that you can get out of the dashboard admin template as well.
Why Would You Need an Admin Template?
An Admin Template is a means for developers to make the UI of an application's back-end easier to construct. Imagine a library of ready-to-use pages and elements (such as widgets, charts, and icons) that you can deploy in a matter of minutes rather than spending time developing from scratch. Templates are exactly what they sound like. This is the epitome of time-saving.
Costs are lowered as a result of the time saved. Here's how it works. Building an Admin Dashboard from the ground up will take you 500 to 1,000 person-hours, or $25,000 to $50,000 depending on the average developer income in the United States. You may also spend as little as $1,000 on a licensed template. Isn't it amazing?
What are the other benefits of an admin template dashboard?
Now you are aware of the most primary benefits of an admin template. Let's take a look at few other benefits that you can get.
But templates are useful for more than just saving time and money. Although it may seem paradoxical, when it comes to admin panels, templates (especially expensive ones) don't suffer from the one-size-fits-all stigma that is often associated with off-the-shelf solutions. So, if you're wondering why you shouldn't just use a CMS, here's the answer. Admin templates are here to answer larger and more specialized company demands through extensive customization and integration, similar to how platforms like Shopify and WordPress came in to tackle limited chores like e-commerce and content management. If you are planning to develop a website on cryptocurrency, you may use a bootstrap Crypto Admin Templates that focus on it.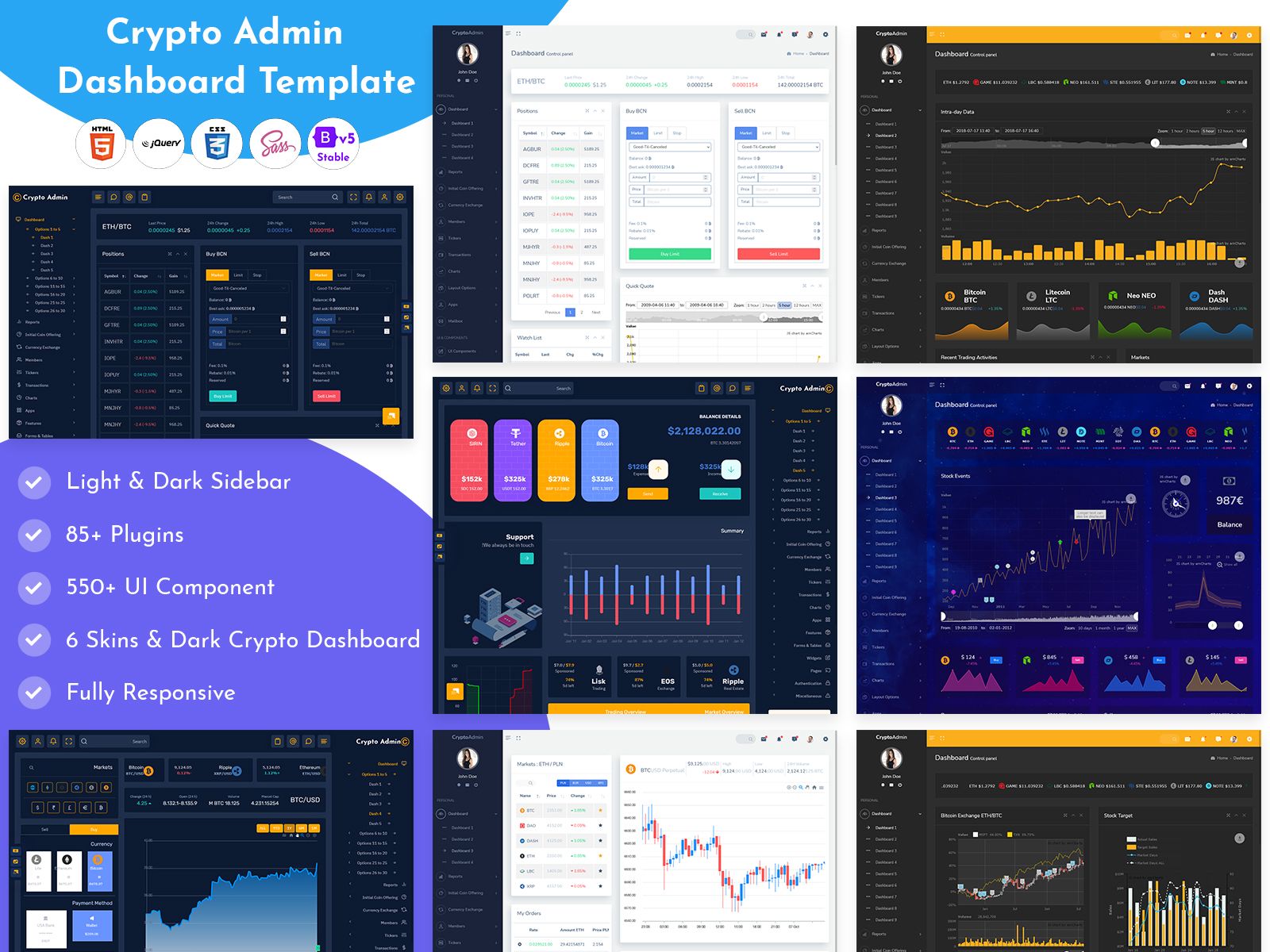 For example, suppose you're creating an Admin Panel to see and manage data generated from a network of devices in a one-of-a-kind smart factory setup. You also want it to be adapted to the design and functionality preferences of individual users. Unless one of the ready-made options on the market meets your developers' demands, a customized template will almost certainly be the best alternative. Consider it a solid rule of thumb for any development project requiring a back-end user interface.
Can you do any customizations t your admin template?
The quick answer is that you may alter your template as much as you like until it becomes uneconomical for your project. The lengthy answer is to look at some real-world examples of our admin templates.
However, keep in mind that customizing and integrating might be difficult because you'll be working with someone else's code. As a result, you might want to go with a template seller that can accomplish it for you (not all of them can). Creators often understand all of their products' capabilities and limits, allowing them to complete this work faster than anybody else and with a lower danger of something going wrong technically. These individuals can also help with pre-sales consultation and post-launch maintenance, such as frequent updates and new feature rollouts.
Take your time and browse through the best Bootstrap Admin Templates that are available out there. Then you will be able to end up with getting the best possible experience of a Bootstrap admin dashboard. This will help you to experience all benefits as stated above.