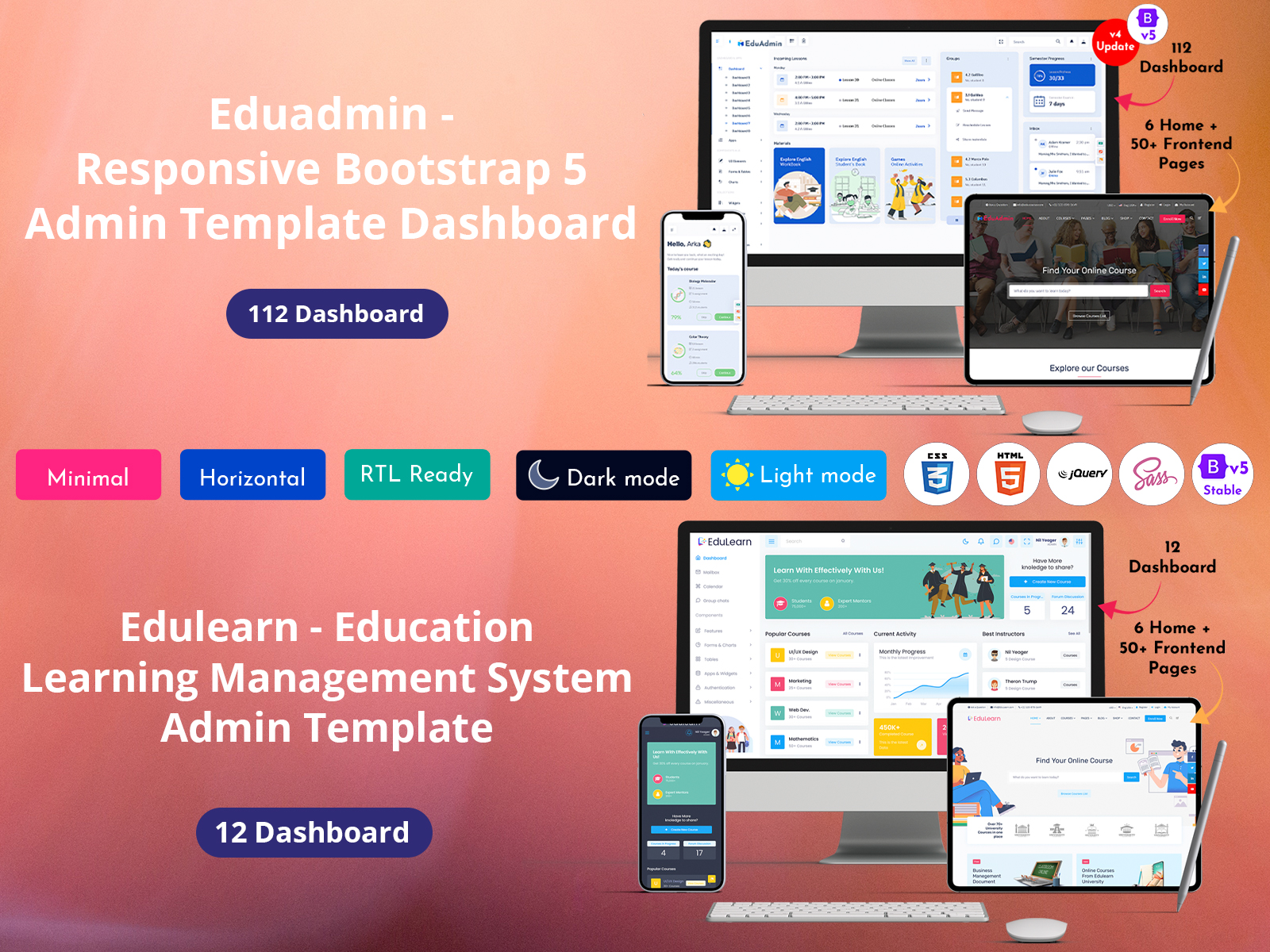 Education LMS Responsive Bootstrap 5 Admin Dashboard Template
Reading Time:
4
minutes
Education LMS Responsive Bootstrap 5 Admin Dashboard Template to quickly gain insights into the most important aspects of their data.
They get real time insights and comparing competitive analysis becomes very smooth and easy.
Thus, they use them to identify items and situations which require urgent actions, streamlining workflows and properly proposing resources.
A Dashboard template is a foundation for creating your own Admin Dashboard. It's a type of user interface that displays data visually, it thus needs to be connected to a greater platform.
Exposing your administrative space to your teachers might be a headache with plenty of important data.
The Instructor Role plugin enables you to provide each of your teachers a personalized Education LMS Admin Dashboard Template.
This entails a lot more than just safeguarding private information.
Light Dashboard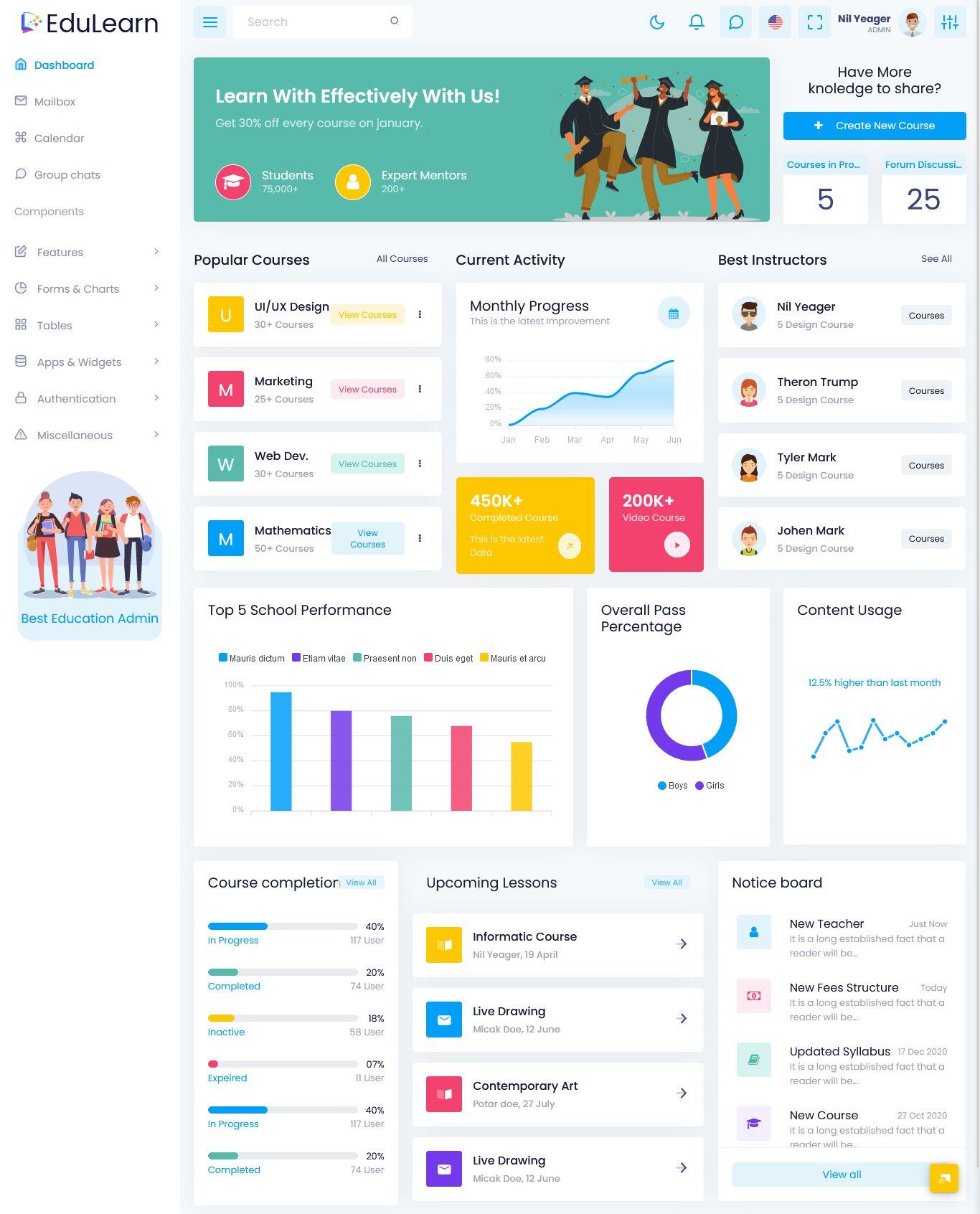 Light Dashboard 
Dark Dashboard 
Semi Dark Sidebar Dashboard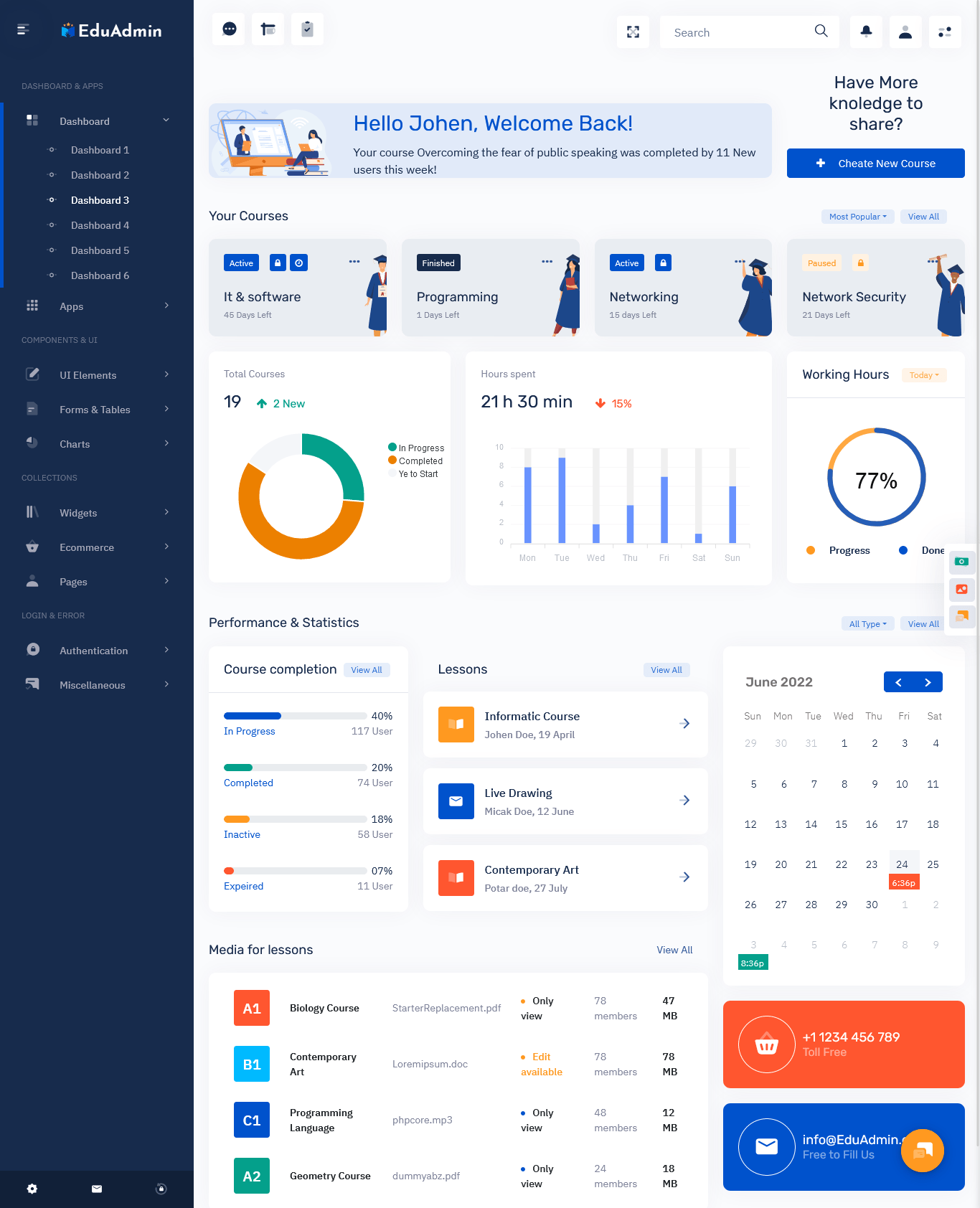 Mini Sidebar Dashboard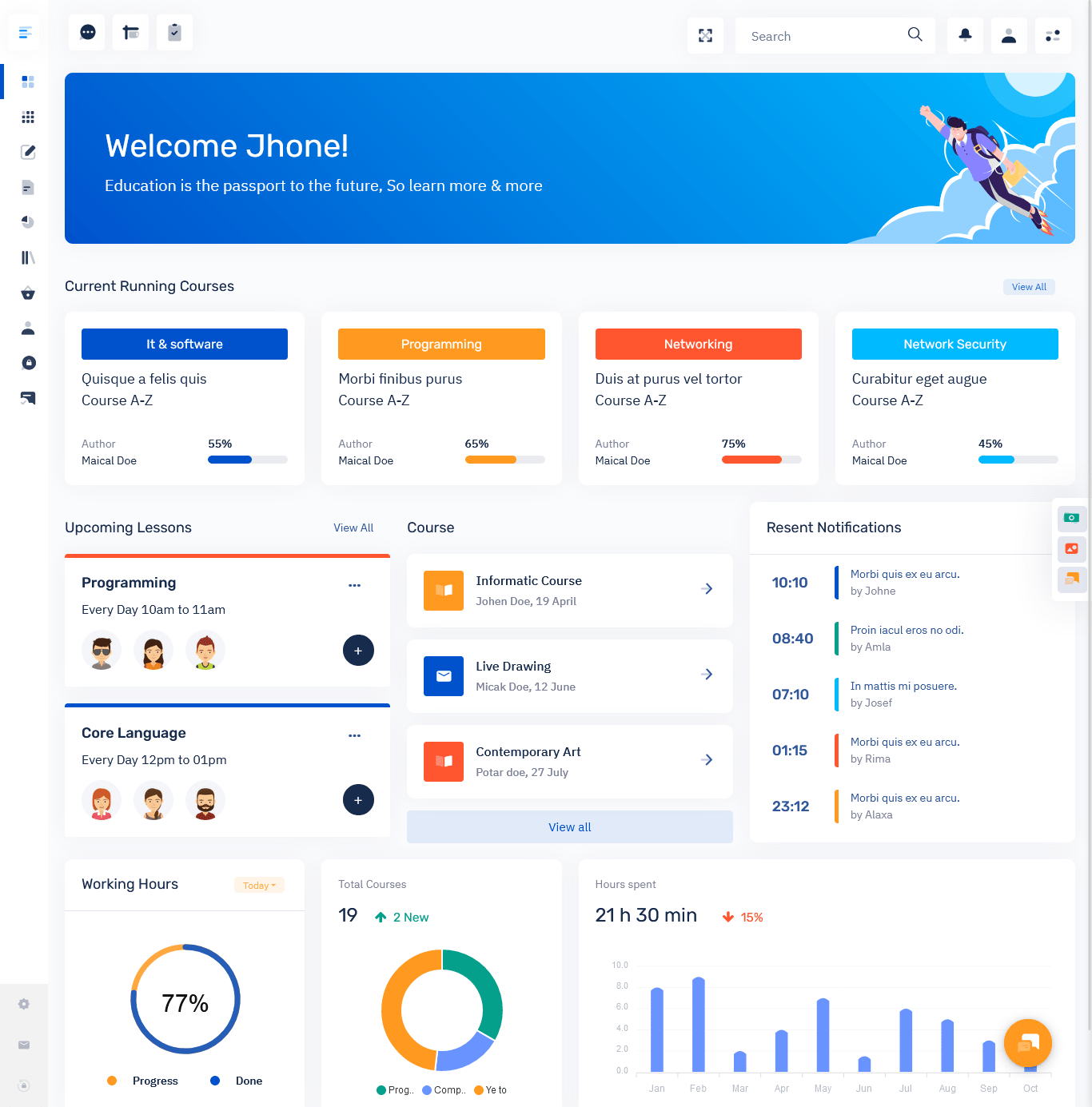 Mini Sidebar Dark Dashboard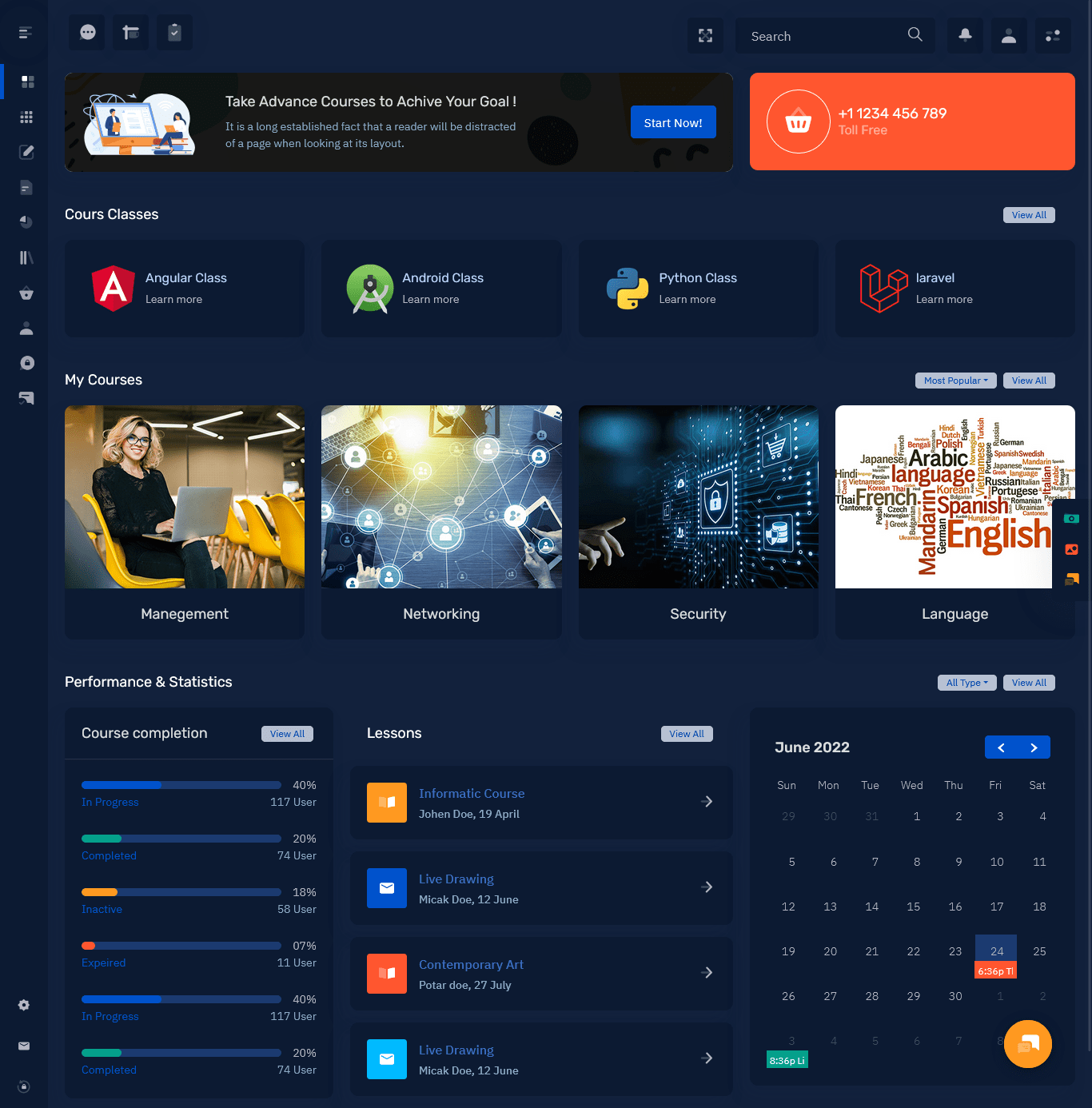 Horizontal Nav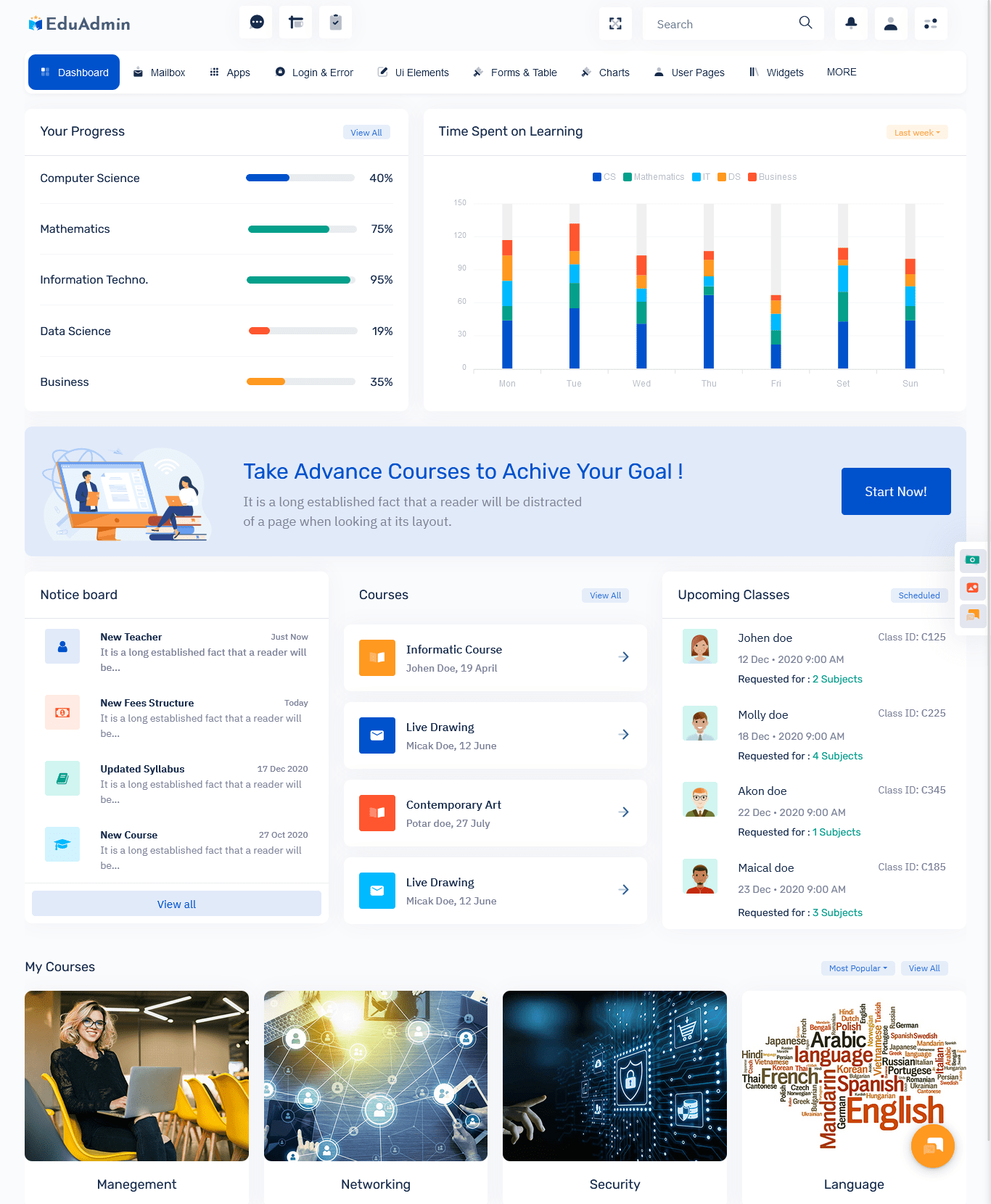 TODO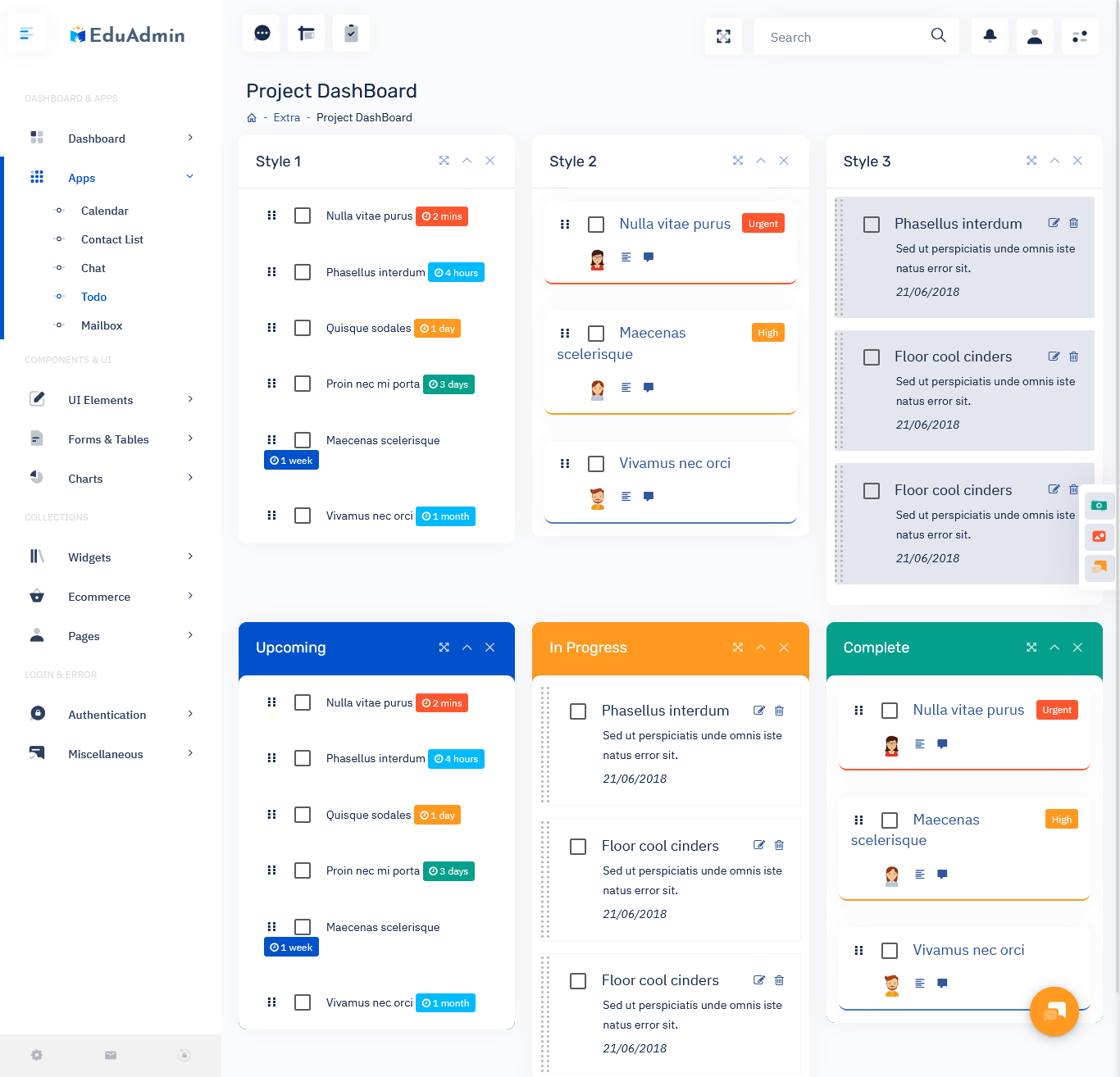 Mailbox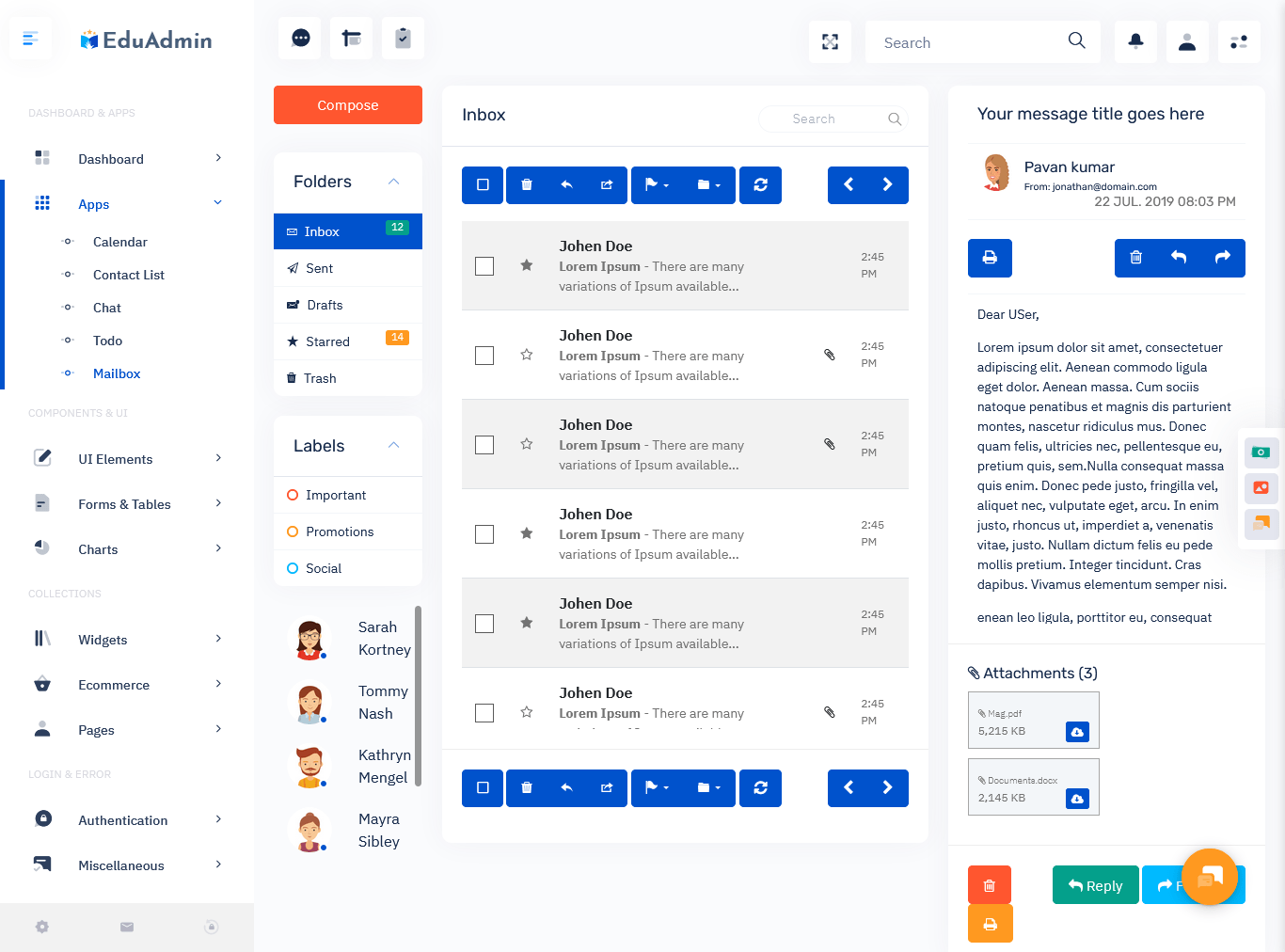 Chatbox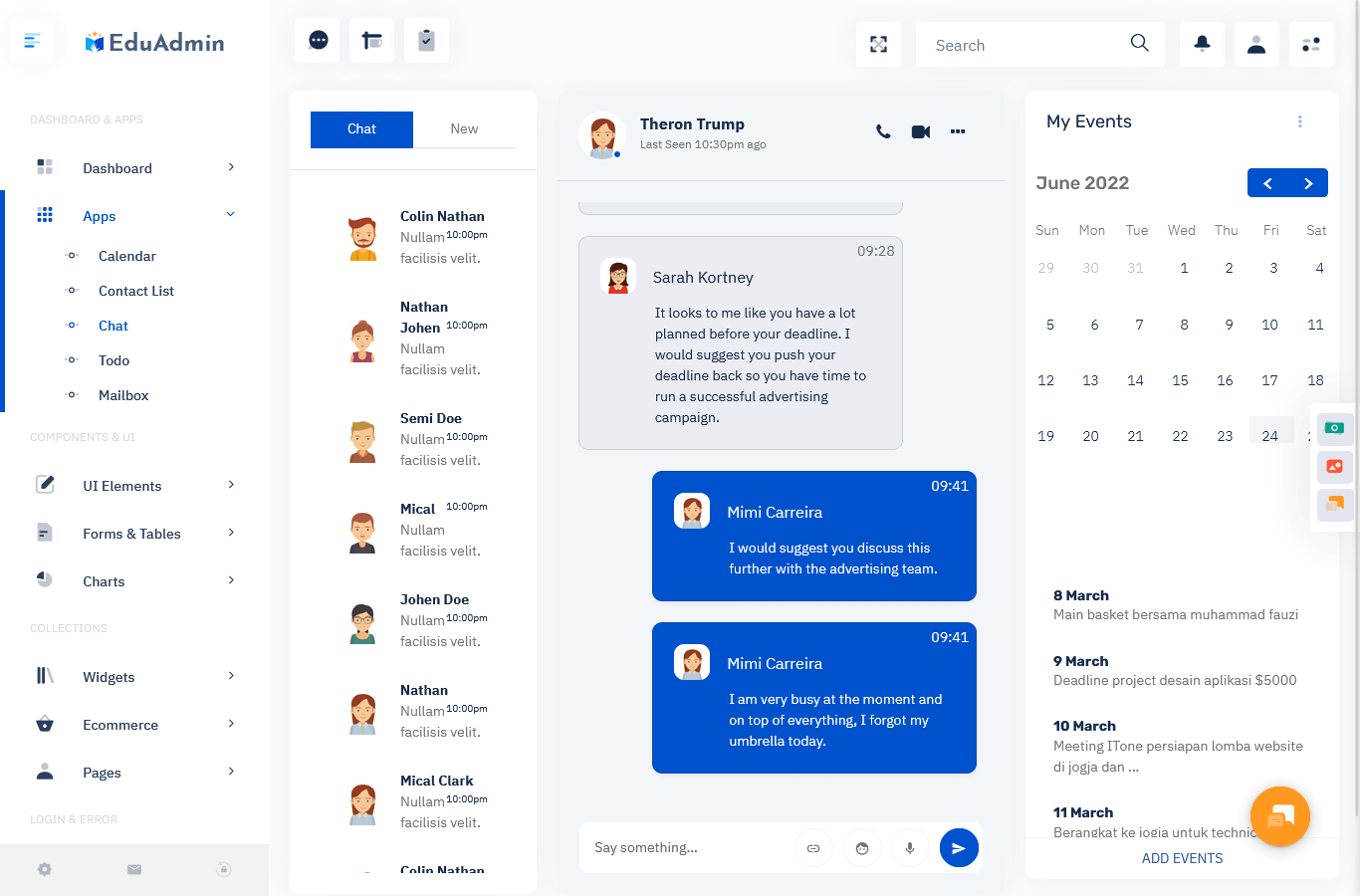 What's the goal of Education LMS Admin Dashboard Templates
The goal is for everyone to get an overview of important applications and courses quickly without wasting time. By collection data from lots of different sources, Dashboards show you the educational related data in an organised way you want to see in one place.
Who are these Education LMS Admin Templates Used By:
The most popular education LMS Dashboard templates are for schools, colleges, universities, online courses, kindergartens and so on.
These templates are designed in a modern way with a clean code, thus making them user and mobile friendly.
It's time to push your learning system to the online world and simply grab the attention and make it useful for the many new students.
These templates also include a handy blog section that one can use to give back to the community or even as a standalone educational blog.
The Bootstrap 5 Admin Dashboard Template is with UI interface for the web apps. Education LMS Admin Template can be used for various purposes.
Key features of Education LMS Admin Dashboard Template
It can be used for online applications for education and learning app and softwares.
It's a fully responsive LMS admin template with data, reports, analytical and e-commerce concept and theory.
Once can easy track and analyse the job statistics from the HTML template plug in's and widgets.
With pool of educational courses options available, one can easily have the best education related learning experience.
The information and options are so easily scattered and shown where on one click, one can have the best appropriate option.
It has tons of codes right from the scratch.
It's an all in one solution for creating online education marketplaces. The live streaming options to the best featured courses to the online applications for the selected course to reviews to latest course performance ratings, etc is the Education LMS Admin Template all about.
Benefits of Educational LMS Admin Dashboard Template
Dashboards make decision making so simpler and easier.
Comparison between different courses and subjects is possible.
With the performance and ratings, one gets to select the best options.
It's highly advanced and very user friendly.
Clean, automated and real actual data is shown, thus helping in having the best learning experience.
Imagine a ready to use pages and elements like widgets, charts, analysis, applications and reports that are time saving at its finest.
It's saves time and money both. Instead of searching on websites differently, on dashboard you get all the data in one organised format.
Did you know?
Different Dashboards are made for different purposes. All one needs to decide is which Admin Dashboard Template to opt for as per their purpose and goals.
"It's like it serves you all the educational related courses, options, applications on a silver platter!"