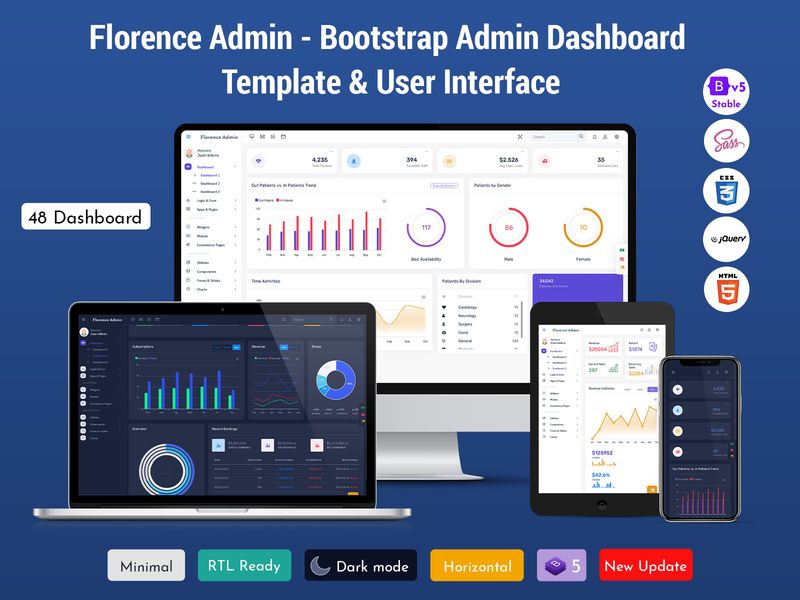 Florence – Responsive Bootstrap Admin Dashboard Template
Reading Time:
4
minutes
Don't you think guys, it would have been so irritating and frustrating, when you don't have the information available on your fingertips? With IP departments under increasing scrutiny, the pressure to deliver value add is like so much. Did you know, IP Professionals often have to face the challenge of pulling and manipulating data from multiple sources manually, which might be inefficient, tedious and at times, complicated, too. Boom, here comes the Bootstrap Admin Dashboard . They're just the right key and a solution to all the problems!
Admin Dashboard 1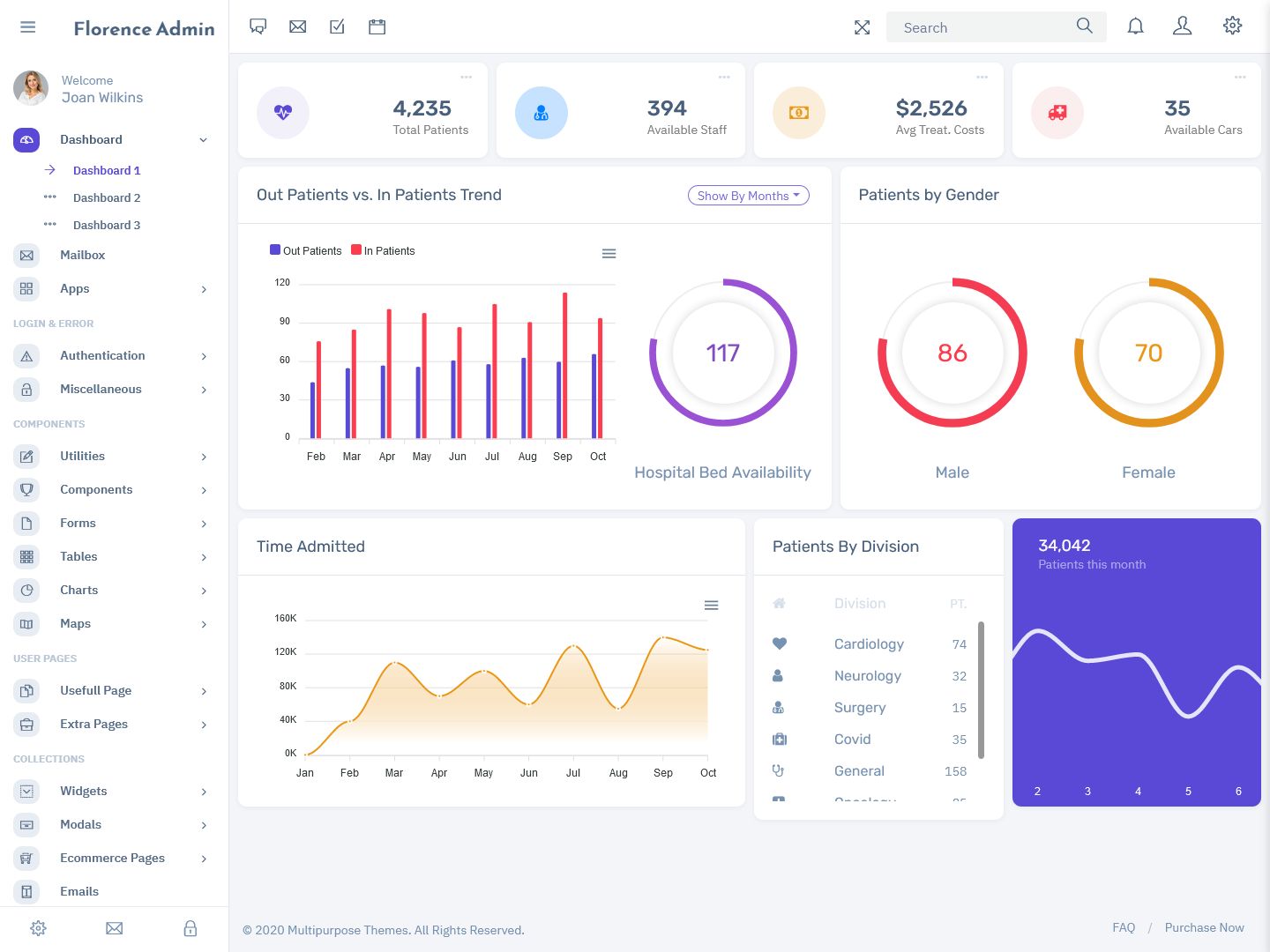 Admin Dashboard 2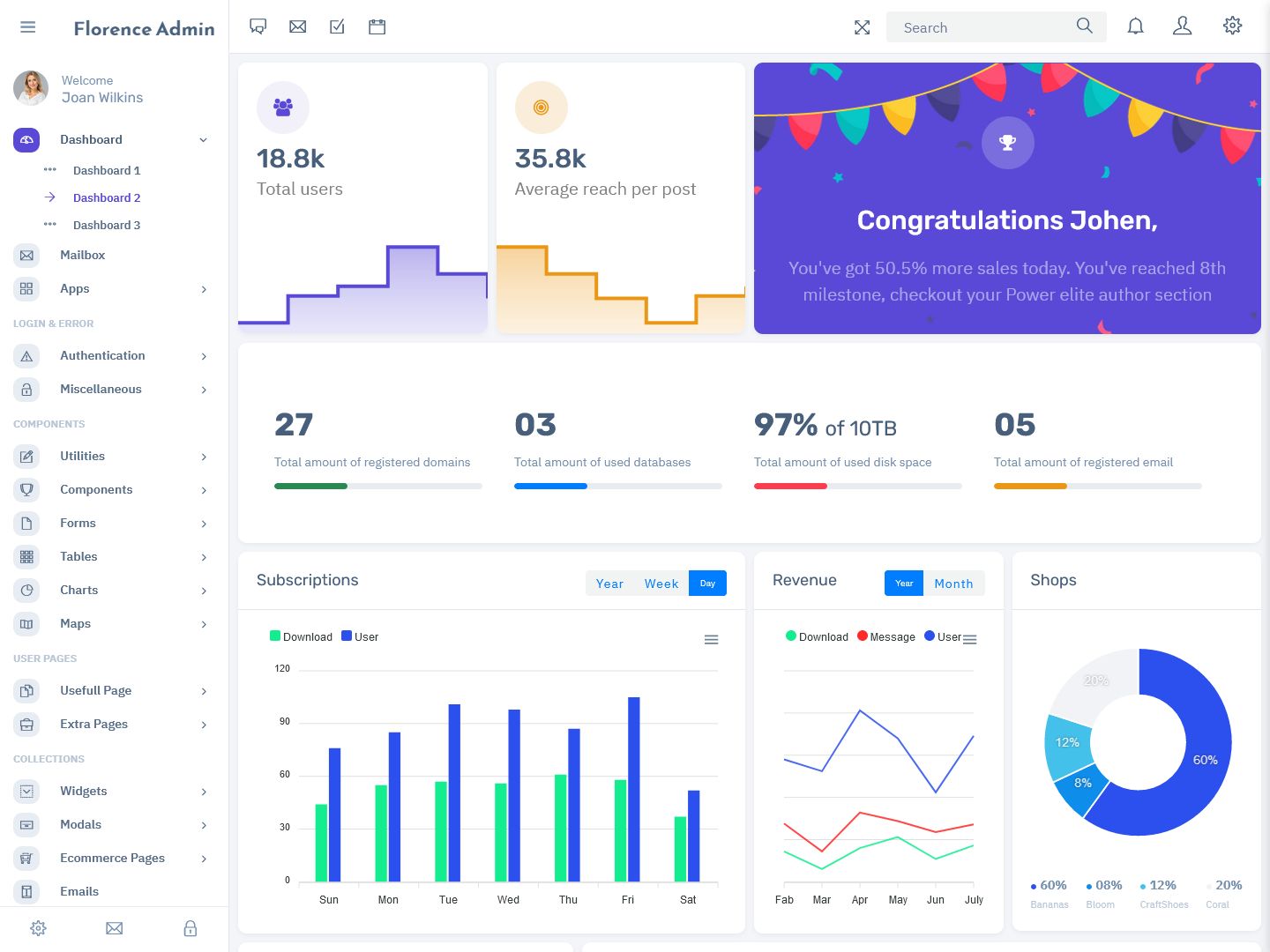 Admin Dashboard 3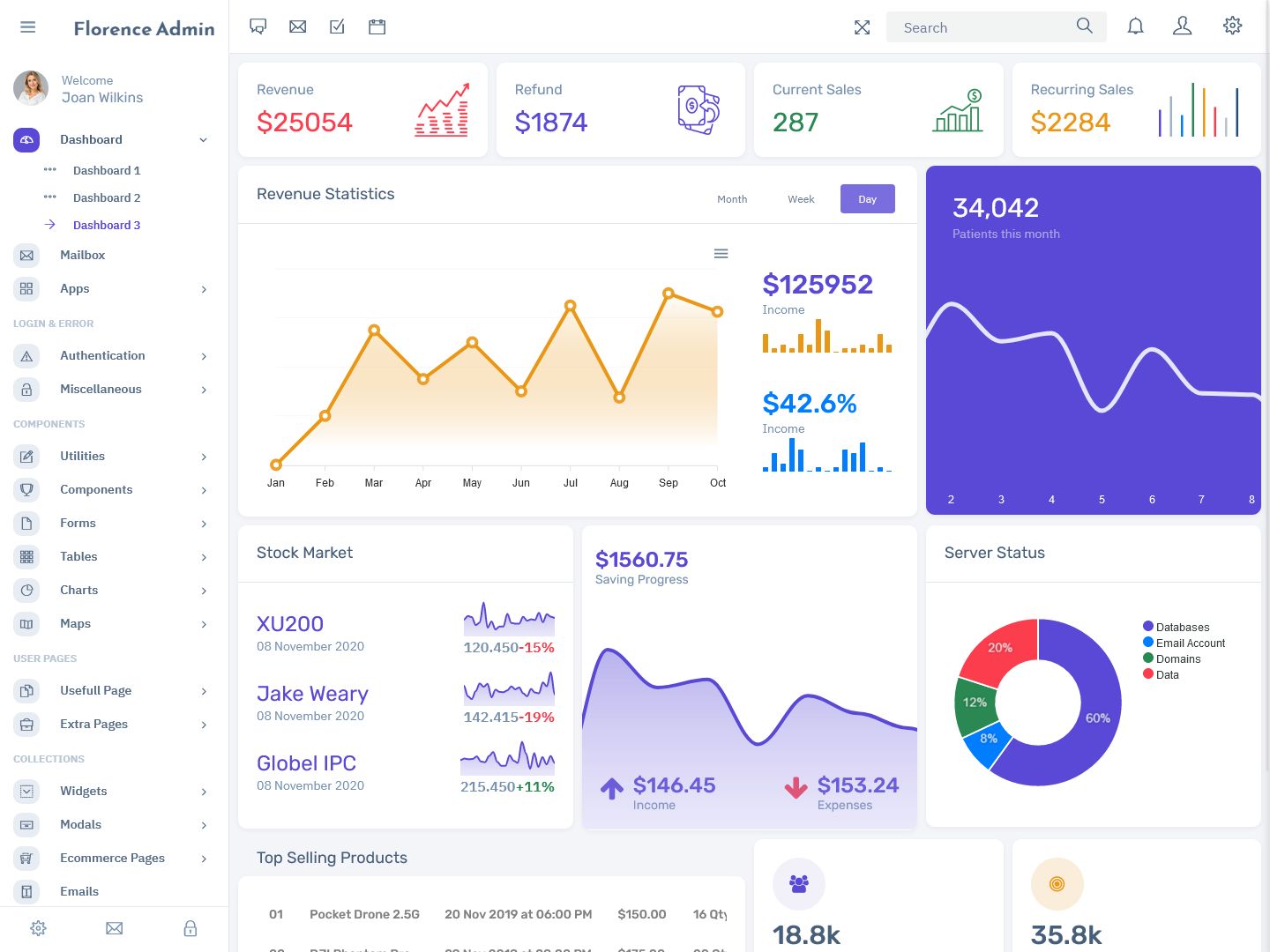 Dark Admin Dashboard 1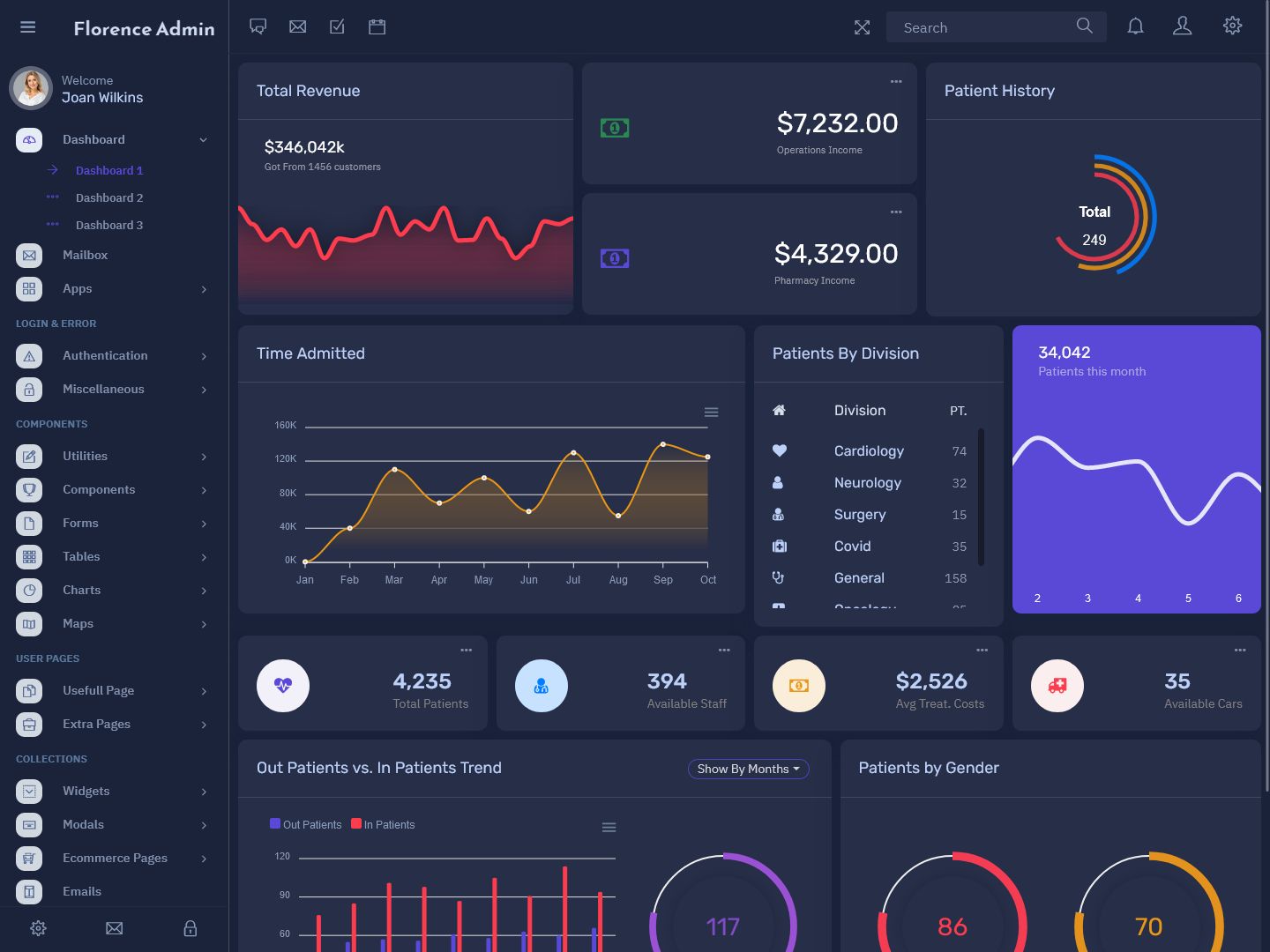 Dark Admin Dashboard 3
Boxed Admin Dashboard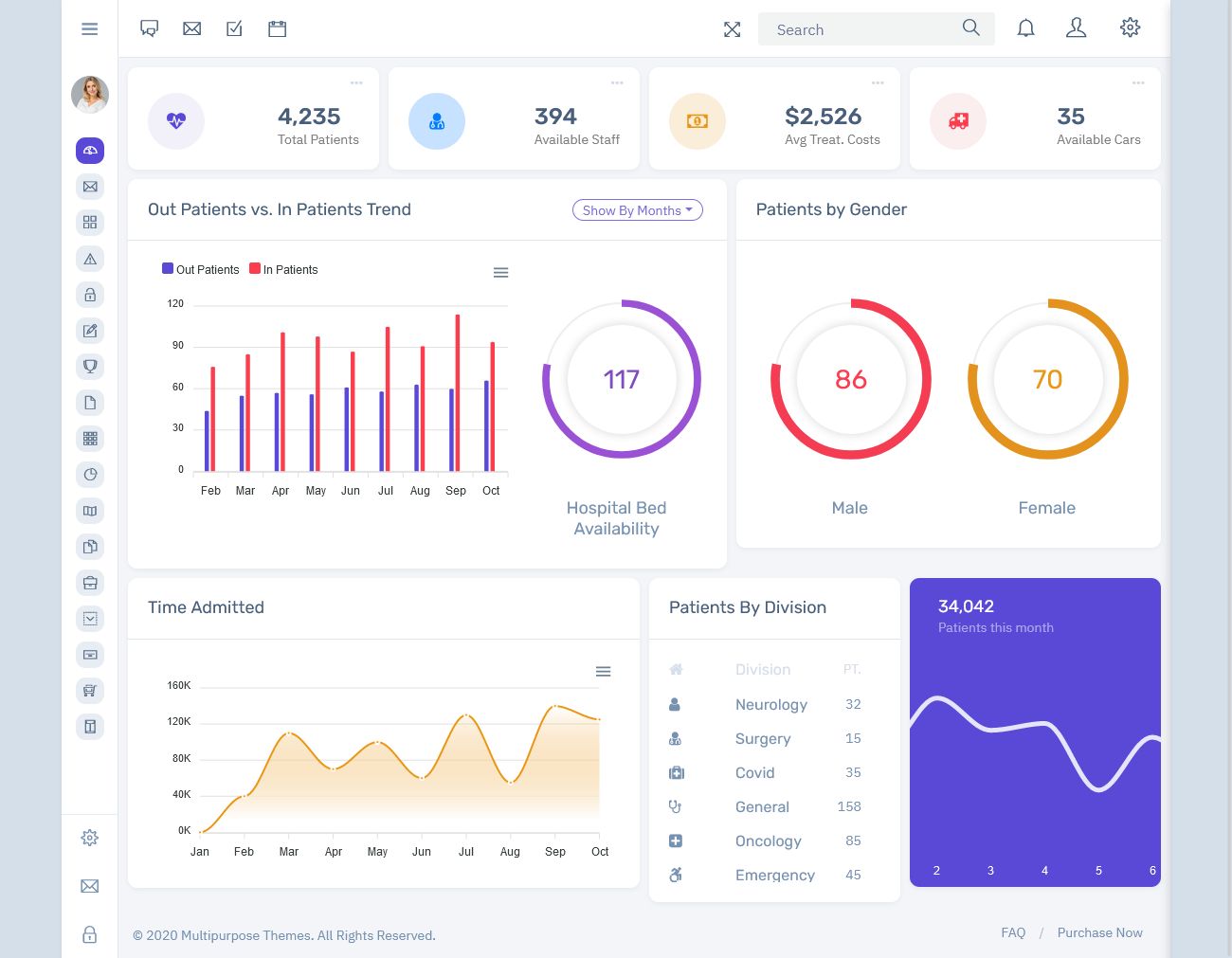 Dark Boxed Dashboard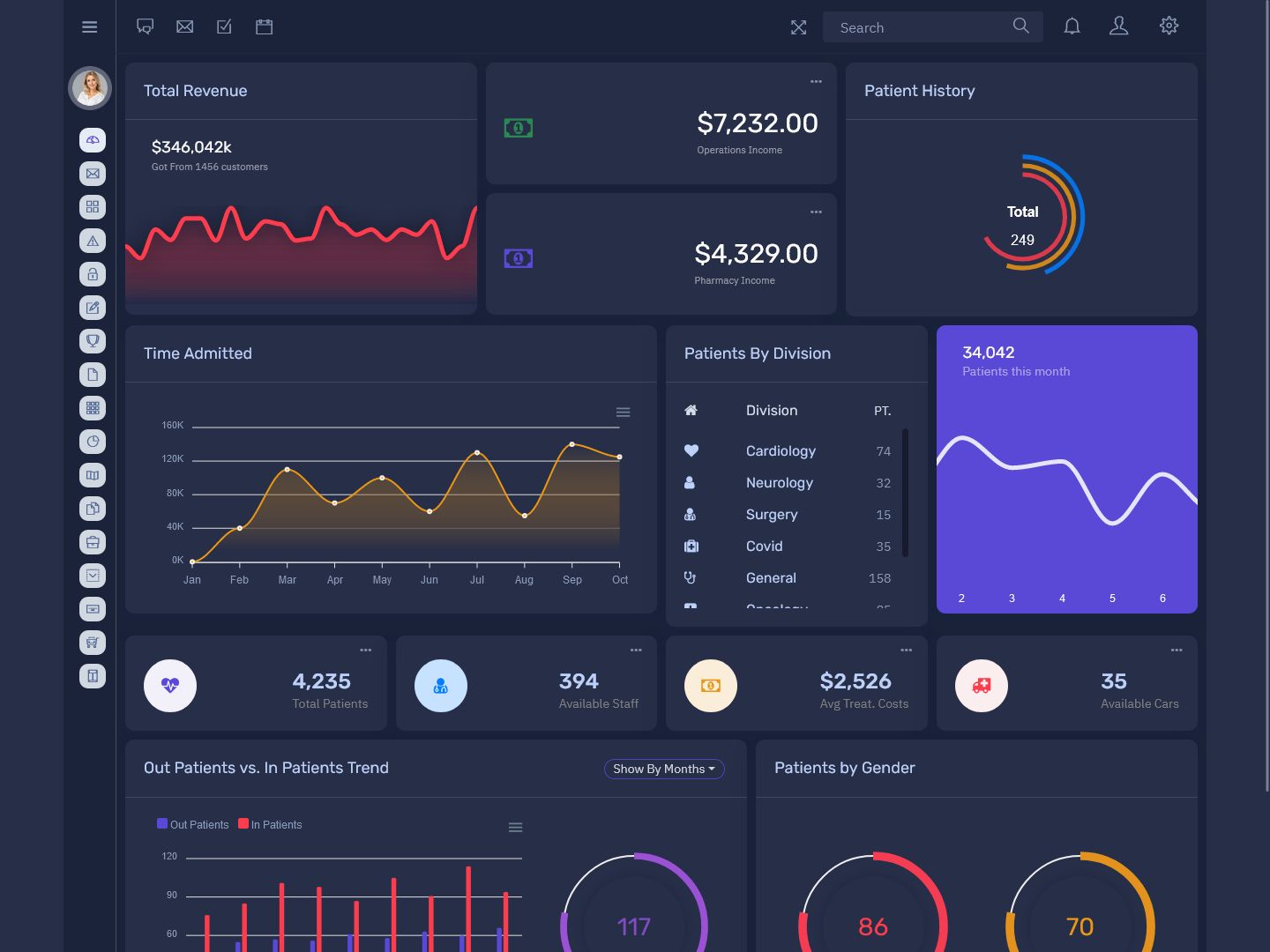 Full Width Admin Dashboard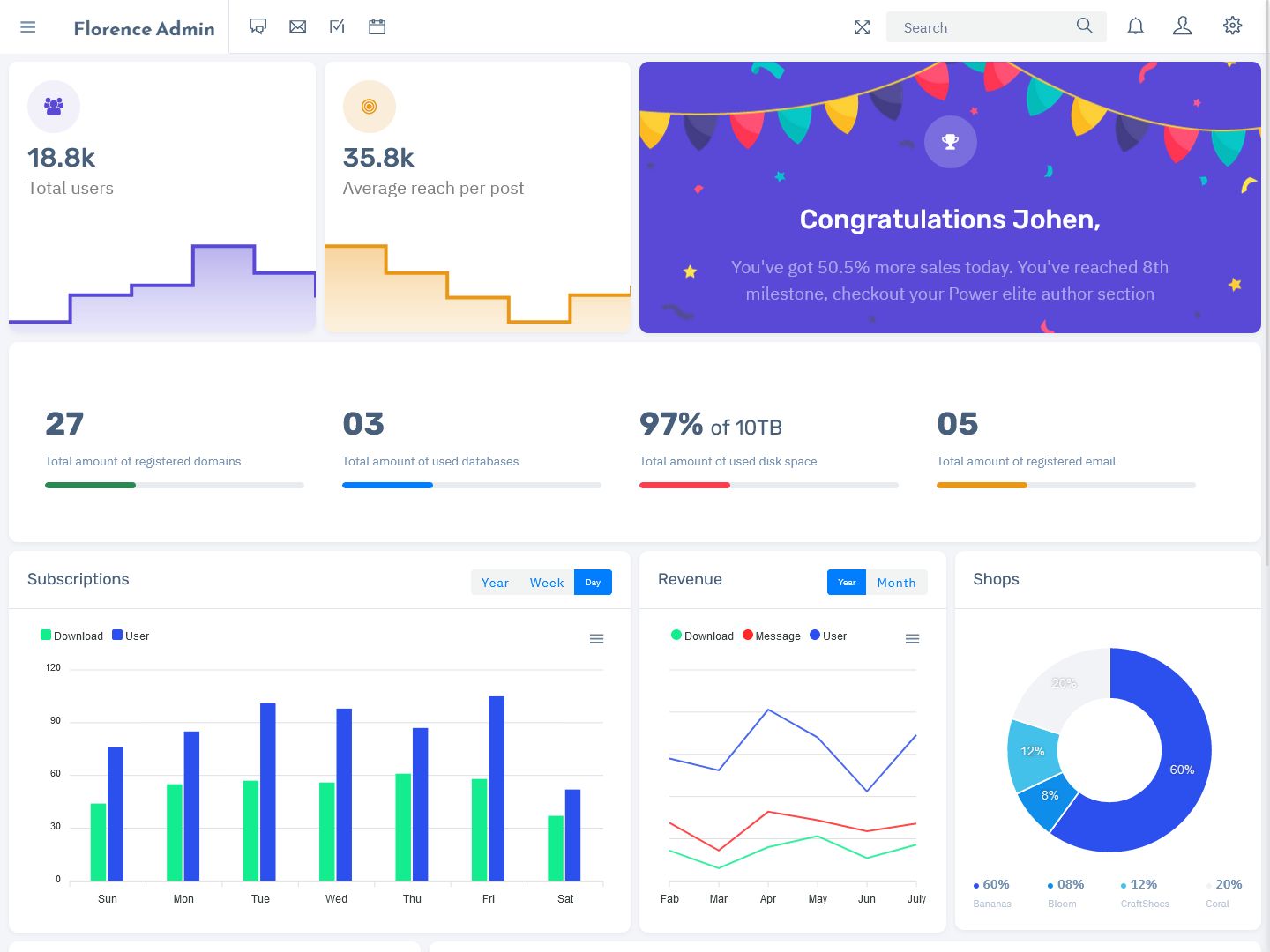 Horizontal Admin Dashboard 

Horizontal Dark Admin Dashboard 

Introduction
Florence Bootstrap Admin Dashboard Template is a fully responsive admin dashboard template for data, reports, analytical and e-commerce concepts and theory. This dashboard basically shows how much your store sales were in the current month. Let's say, Florence Bootstrap Admin Dashboard is indeed a very unique Dashboard which features visits, monthly revenue and performance tracking, too. Basically, this template is a clean way to use the design for your dashboard projects. Did you know, Florence Bootstrap Admin Dashboard can also be used for your online applications, too?
Features About Florence Bootstrap Admin Dashboard
Florence Bootstrap Admin Dashboard is a responsive bootstrap 4 and 5 Dashboard Admin Template Web Application. It literally gives a clean, modern, new and creative look for the application. Also, it comes with a SaSS, too!
Significance of Florence Bootstrap Admin Dashboard
Let's say, dashboards are very vital to IP Decision making. They have so many innumerable benefits. It has made life so much easier and keeps things organized in business. IP Professionals use dashboards to quickly gain insights into the most important aspects of their data. Isn't that amazing? In fact, they get real time insights and competitive analysis, and use them to identify items that might require sudden actions, streamlining workflows and properly purposing resources!
How Florence Bootstrap Admin Dashboard Helps in Making Better Decisions?
Dashboards are an analytics tool used to visualize Big Data across all the industries. One can say, critical decision making is simplified because of the Dashboards. They also provide critical reporting and metrics information which are a very vital and integral part in the Business Performance Management. As Bootstrap Admin Dashboard being your vehicle, they display real time key metrics and performance indicators thus helping taking better decisions and navigating the business in the right direction!
Advantages of Florence Bootstrap Admin Dashboard
Dashboards not only bring speed, but also versatility. They're a must.
Build and customize a wide variety of charts and graphs, which thus presents complicated data in an organized way.
One can publish and share dashboard content with stakeholders and the external partners, too.
It also schedules reports for automated delivery based on your preferred frequency—this is wow, isn't it ?
This is a premium admin dashboard with high endless possibilities.
Florence Bootstrap Admin Dashboard Template is easily customizable.
It's operated with clean codes, many types of charts, icons, widgets thus being user friendly for the user—Isn't that great?
Basically, all the layouts of Florence Admin look great on any device and are unique. It's super flexible, ready to use on your code, with which one can easily customize the source files without any hassle!
As the dashboard has an organized folder structure thus making it versatile. One dashboard can be used for many purposes!
Reduced Stress: as comparison becomes easy, because all the data is mentioned on the dashboard so if you're using one, say goodbye to boring long lengthy data of the small business dashboard !
How Dashboards Make Your Life Easier?
For eg: If the users aren't available, the Admin Dashboard quickly scans every aspect of the business and detects the problems, too. So, later while monitoring, the user just knows which problem is to be fixed and exactly which area needs improvement!
Would you like to have an automated admin dashboard for your business?
Are you ready to make your business more efficient?
"Florence Bootstrap Admin Dashboard" is thus an easy to read, one page summary of the analysis of the information which is a sort of overview of your system at a glance!"