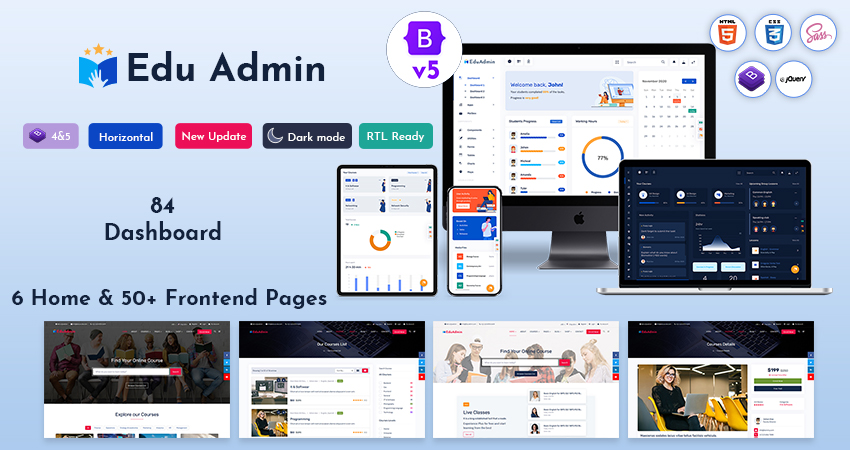 5 tips to organize and clean the LMS Dashboard
Reading Time:
3
minutes
The eLearning market is exploding. There are several free and paid resources available for businesses of all sizes. It's never been easier to pick up new skills, expand your business, and train your workers. It is handy to use free online eLearning resources. If you have the funds, however, investing in more specialized staff training services will propel your company to new heights. Outsourcing, however, can only go you so far. The next stage is to put your learning management system into action. Continue to read and we will help you to develop the most effective LMS Dashboard.
What exactly is a learning management system?
Employers can use a Learning Management System (LMS) to track, administer, and provide training courses to their workers. As a result of LMSs' ability to collect, analyze, and produce data relating to user engagement in almost any training course, they have had a considerable influence on filling in knowledge and skill gaps that were previously difficult to identify.
How to clean and organize your LMS?
Now you have a good understanding on what a LMS is all about. While keeping that in mind, let's see how you can make your Online Education Courses HTML Templates by effective.
Remove all non-essential material and archive the rest.
Don't fall into the trap of using your LMS as a business locker. Take the time to remove any information that is no longer relevant. Remove courses from your LMS that are for goods or services you no longer support or sell, for example. If you need to retain them as an archive, put them in the cloud or on a hard disk, but don't let them accumulate dust and obstruct your active LMS's navigation.
Get rid of inactive users
Find and remove inactive accounts, as well as duplicates that may need to be combined. Your LMS's reporting accuracy will be harmed by old data, and course instructors will be confused.
Plan for version or system changes as well as downtime.
LMS software, much to our dismay, may require version upgrades or maintenance of systems linked to the LMS. It's critical to plan these chores, settling on times and dates that are convenient for all parties involved. Keeping your LMS up to date ensures that it runs properly and that you have access to all of the features that you have paid for.
Rearrange modules in a logical sequence.
Change is the one constant in eLearning material, despite our best efforts. Take some time to speak with content developers and make sure that any modules with new or updated content are appropriately adjusted. Maintaining a logical sequence for your modules aids your users and instructors in navigating your LMS and decreases support calls when someone can't locate what they need.
Remove the "fluff"
At some time, we've all installed a widget or a plugin to our LMS, only to realize that it wasn't useful or necessary. Less is more when it comes to an LMS's user interface. Remove any unneeded or underused objects to keep your LMS looking tidy and avoid cluttering it with "fluff." Do you have any doubts about whether or not anything is in use? For information on utilization, conduct an anonymous survey or consult your LMS's reporting.
Final words
By completing these 5 housekeeping activities, you can help to ensure that your LMS remains a useful and practical environment in which everyone may feel at ease. If you're not sure where to start and need aid with the harder cleaning, you may enlist the services of professionals.
As you can see, you will be able to overcome most of the work that you have to do by selecting an appropriate LMS Dashboard. Go through the different admin template options available and pick the most appropriate one out of them. Then you just need to use the most appropriate Bootstrap Admin Template and get your work done without a challenge. You will fall in love with the results that are coming on your way with it as well.